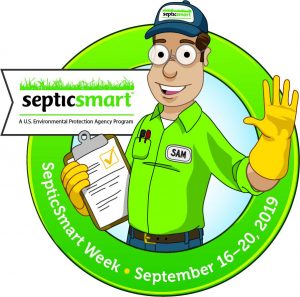 SepticSmart Week is September 16-20, 2019. This annual
event focuses on educating homeowners and communities on the
proper care and maintenance of their septic systems. Visit www.epa.gov/septic for more resources and information about SepticSmart Week 2019.
It's important to maintain your system to protect your home, health, environment and property value. The Environmental Protection Agency offers many tips.
At VDH, the Division of Onsite Sewage and Water Services program protects public health and ground water quality through its wastewater program. Read more about the office.