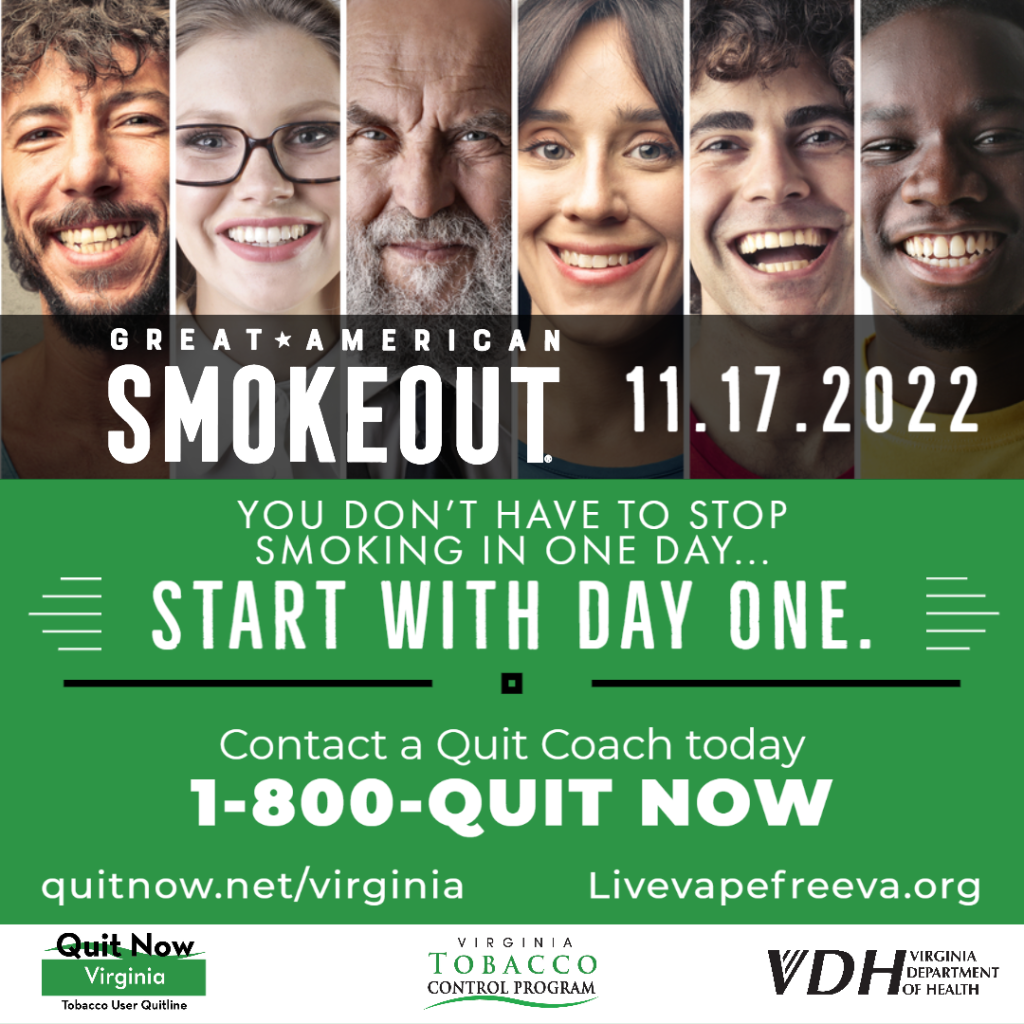 Are you ready to quit smoking?
The Great American Smokeout is coming soon and it is the perfect time to quit smoking. This year's smokeout is November 17, giving you plenty of time to get a plan in place and to use the day as your target date to quit smoking for good.
The event, held for more than 40 years, offers a chance to learn more about the dangers of smoking and get help to quit.
More than 480,000 people in the United States die from smoking each year. About 41,000 of those are from secondhand smoke. In Virginia, smoking causes about 10,300 adults to die every year.
You have a better chance of quitting if you make a plan and get support, according to the American Cancer Society. Help from counselors and medications such as nicotine patches or gum can double or triple your chance of success.
Quitting tobacco starts with a call. The Virginia Department of Health offers help. Quit Now Virginia, is a program that helps support anyone age 13 or older who wants help quitting.
The program has a Quitline phone number that offers coaching and Nicotine Replacement Therapy, along with education for anyone who wants to learn more.
If you are thinking about quitting smoking, vaping, or using tobacco products,  Call 1-800-QUIT NOW (1-800-784-8669)  or visit Quit Now Virginia to connect with a Quit Coach. Call a Quit Coach today for help and make a plan to quit for good.
The coaches are available 24 hours a day, 7 days a week. They are confidential, non-judgmental and available to help you design a personal plan. Help also is available to quit vaping, including information and tips for parents and teens.
Quit smoking and vaping with a plan that works for you.