The Thomas Jefferson Health District (TJHD) is closely monitoring the COVID-19 pandemic locally and working diligently to prepare our community for reopening of services. As you know, this is a rapidly evolving situation with information changing regularly. As of May 15, most of Virginia will enter Phase 1 of the Forward Virginia Guidelines: Safer at Home, as outlined in the Governor's Executive Order 61. Phase 1 is anticipated to last between two and four weeks.
Click below to see the latest guidance and letters that TJHD has distributed:
For more information, email us at TJhealthdistrict@gmail.com or call our COVID-19 hotline at 434-972-6261 (staffed M-F 8am-4:30pm). For the latest TJHD data, visit our TJHD COVID-19 Data Portal.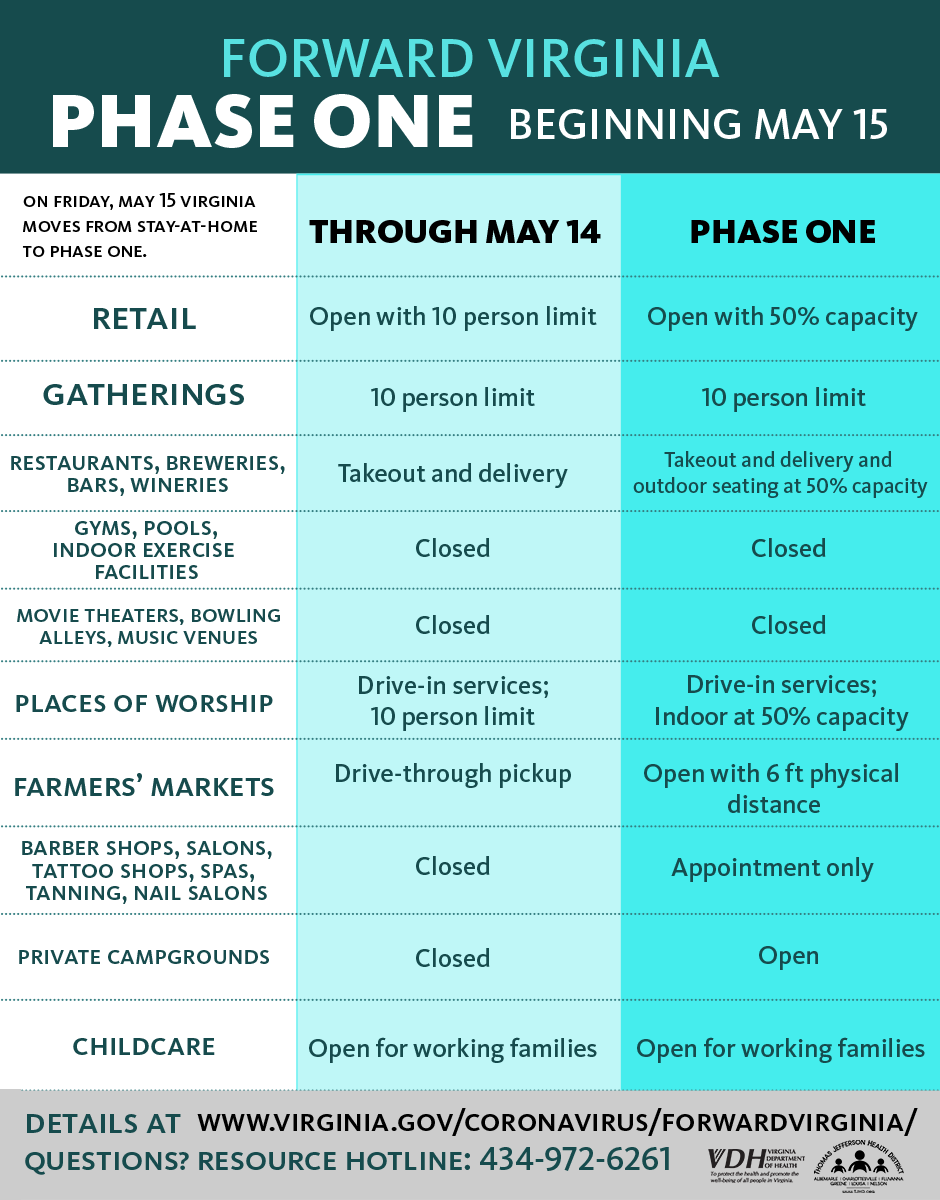 Updated 5/15/2020