Every Woman's Life (EWL) is a public health program providing access to FREE breast and cervical cancer screening and diagnostic services for low income and uninsured women. Early detection of breast and cervical cancer may save your life.

•  Screening services (mammogram and/or Pap test) for women who qualify between the ages of 18-64.
•  Call to check if you qualify
---
EVERY WOMAN'S LIFE IS PRECIOUS.
DON'T LET CANCER COME BETWEEN YOU
AND THOSE YOU LOVE.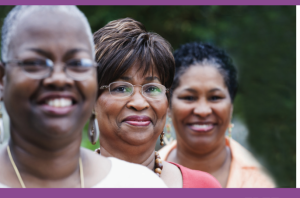 Learn how you can get a FREE
mammogram and Pap test
Program participants may receive cancer treatment FREE of charge through Medicaid under the Breast and Cervical Cancer Prevention and Treatment Act.
Eligibility guidelines, our list of services, FAQs, and contacts for appointments can be found using this link: https://www.vdh.virginia.gov/every-womans-life/clients/
Other cancer-related resources can be found here: https://www.vdh.virginia.gov/cancer/resources/
---
Contact Information
Charles City, Goochland, Hanover,
& New Kent Counties:
Scheduling and Screening:
Aida Zayas, RN
Public Health Nurse Senior- Every Woman's Life
Office Phone: 804-365-4328                                                                                                                                          Fax: 804-365-4355
Email: aida.zayas@vdh.virginia.gov