Protect Your Health
At-Home Testing
At-home testing allows a person to collect a specimen and perform either a molecular or antigen test at home according to directions provided with the kit. Likewise, an adult can test a child by collecting a specimen and running the test. 
Step 1: Take the At-Home Test
Instructions for Self-Collecting COVID-19 Test Samples
Always make sure to follow the instructions provided in your specific at-home testing kit, such as the quick reference guides or instructional videos, to help you perform the test correctly.
Step 2: Get Your Test Result
How to Interpret Test Results for Self-Test Kits
Step 3: After Testing
What To Do After Testing Based On Your Results
Isolate when you are sick or when you have a positive COVID-19 test, even if you don't have symptoms. Isolate means to stay home and away from others when you are infected.
If you test negative on a viral test, you were probably not infected at the time your sample was taken. However, it is possible you were very early in your infection when you were tested and you could test positive later.
Product Safety Communications, Recalls, and Expiration Updates
Resources
At-Home Test Kits
Resources: At-Home Test Kits
Page Last Updated: March 21, 2022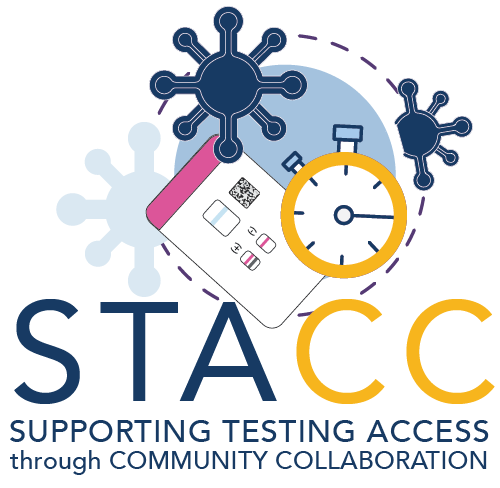 Community members can pick up FREE test kits from participating libraries (library cards aren't required) and take the kits home to self-test for COVID-19 through VDH Supporting Testing Access through Community Collaboration (VDH-STACC).
External link will open in a new window.  Click link to exit Virginia Department of Health Website. 
Class 1 Recalls of COVID-19 Tests
This recall does not apply to the SD Biosensor COVID-19 At-Home Test (also an antigen test), which was authorized by the FDA on December 24, 2021, and is distributed by Roche Diagnostics.
The FDA issued safety communications warning against the use of the COVID-19 tests described below. These tests have not been authorized or approved for use by the FDA. The FDA is concerned about the risk of false results when using these particular unauthorized tests.
Abbott Test Kit Expiration Date Extensions