Welcome to the Virginia Volunteer Vaccinator Registry Program
There are two pathways to consider when deciding to help administer the COVID-19 vaccination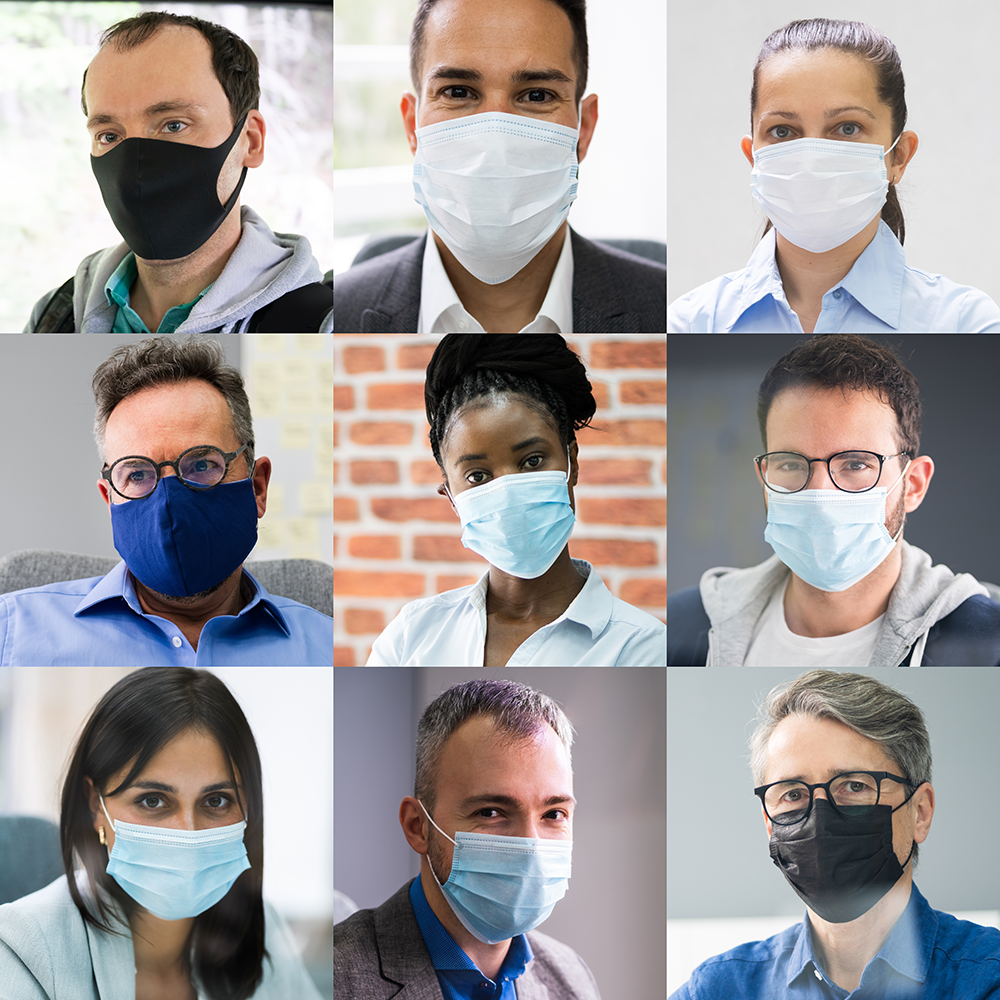 About Virginia Volunteer Vaccinator Registry Program
Why do we have a Volunteer Vaccinator Registry?
House Bill 2333 The Virginia Volunteer Vaccinator Registry (VVVR). The 'Registry' is for volunteers who wish to ONLY assist in administering COVID-19 vaccinations. Once the COVID-19 pandemic is over, there will be no ongoing volunteer opportunities here. 
Signed by the Governor of Virginia in February 2021, House Bill 2333 requires the Virginia Department of Health (VDH) to establish a program to enable eligible health care providers to volunteer to administer the COVID-19 vaccine to residents of the Commonwealth during a state of emergency related to the COVID-19 pandemic declared by the Governor.
Virginia House Bill 2333 (HB2333) establishes a Volunteer Vaccinator Registry and certain volunteer provisions for Spontaneous Unaffiliated Volunteers (SUV's) under a newly established program to allow additional eligible healthcare providers to administer COVID-19 vaccinations. This new process, as outlined in HB2333 expedites volunteer processing, builds capacity for local community  hospitals and pharmacies while increases the cadence of delivery of COVID-19 vaccinations to the citizens of the Commonwealth of Virginia as more vaccine becomes available.
VDH has defined a process by which an eligible health care provider may register to participate in the program. Becoming a  COVID-19 Virginia Volunteer Vaccinator means that
You are or have been a qualified healthcare provider with an unencumbered VA DHP license in the past 20 years.
You have completed or will agree to complete the training necessary to administer a COVID-19 vaccination to citizens of the Commonwealth of Virginia.  This training is a combination of virtual online training and a hands-on demonstration of the skills necessary to safely and effectively administer a COVID-19 vaccination.
You will register in the Virginia Volunteer Vaccinator Registry (VVVR).
Your eligibility requirements will be verified through VVVR.
You may be subject to additional training, skills testing, and a background investigation by agencies who request you to administer the COVID-19 vaccination.
Click here for additional information  Executive Orders 57 & 60, and the PREP Act
Virginia Medical Reserve Corps
The Virginia Medical Reserve Corps (VA MRC) is the volunteer program of the Virginia Department of Health.  The 22 local MRC units are comprised of teams of medical and public health professionals who, along with interested non-medical community members, volunteer their skills, expertise and time to respond to public health emergencies and address ongoing public health initiatives in their community.
If you wish to volunteer to support the Virginia Department of Health's COVID-19 response effort as a vaccinator, or in any other medical or support role, this is the right service opportunity for you. Since February 2020, thousands of VA MRC volunteers have supported COVID-19 vaccination, testing, outbreak investigation, contact tracing, public information and community outreach missions.
Virginia MRC volunteers are required to complete an orientation, online training as appropriate to their assignment, and undergo a Virginia State Police background investigation.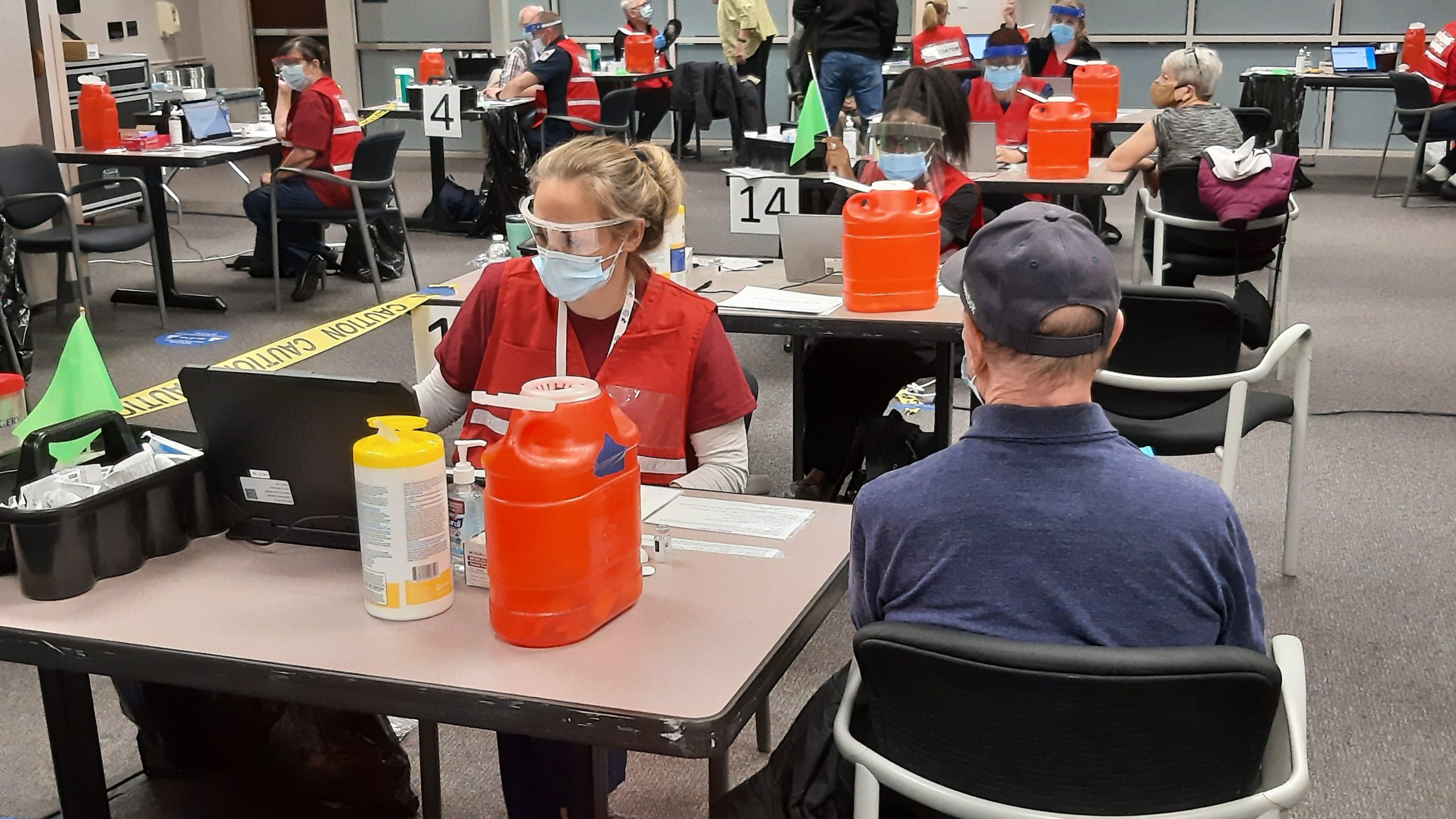 Are you an approved COVID-19 Vaccination Site*?
Are you needing volunteer vaccinators?
*VDH local health departments, and hospitals operating community vaccination clinics ONLY.
No Private Practice unless opening to the community.