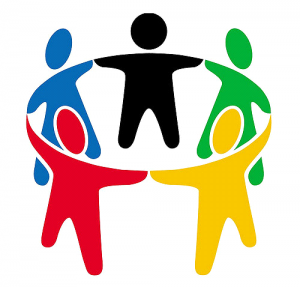 This page is for agencies and organizations that directly contract with HIV Care Services to provide medical and support services for Ryan White Part B clients in Virginia.  It is the place where recent Quarterly Contractor's Meeting (QCM) and Training information is stored for review by HCS service providers.  Contact Mary Browder, Lead HIV Services Coordinator for any questions about the information on this page.
---
Quarterly Contractor Meetings
QCM Date:  March 4, 2020
Meeting Agenda: QCM Meeting Draft Agenda 03/04/2020
Meeting Notes: QCM Meeting Notes 03/04/2020
Presentations:
—————————————————————————————————————————————————————-QCM Date:  September 5, 2018
Meeting Agenda:  QCM September 5, 2018 Agenda
Meeting Notes:  Contractor Meeting Notes 9.5.18  
Presentations:  
—————————————————————————————————————————————————————-
QCM Date:  September 6, 2017
Meeting Agenda:  Agenda 9 6 2017
Meeting Notes:  Notes 9 6 17 HIV Prevention and Care Services Contractors Meeting  
Presentations:  S&C forms contractor mtg presentation 082417 v2, Integrated HIV Surveillance and Prevention Programs for Health, e2Virginia – New Features and Future Developments, 10 Prepping the Patient, CCSA Form Presentation, 2014-2016 RWB measures, My Family Presentation, QCM_9_2017_ADAP Program Updates_2
---
Virginia Ryan White Part B Orientation
The following presentations and handouts were shared at the October 12, 2017 Ryan White Part B Orientation.  They include helpful information for staff that are new to a Virginia Ryan White Part B program. 
Presentations
Managing Your Ryan White Part B Contract. Part One and Part Two
Maintaining Client Confidentiality
AIDS Drug Assistance Program Overview
Fiscal Management of Your Award
Handouts
Ryan White Part B Resource List
---
What to Expect from a Ryan White Part B Site Visit
The following information will help your agency prepare for a twice-yearly Virginia Department of Health Ryan White Part B site visit.
HOW TO PREPARE FOR A MONITORING SITE VISIT