HEALTHY HEART LIVING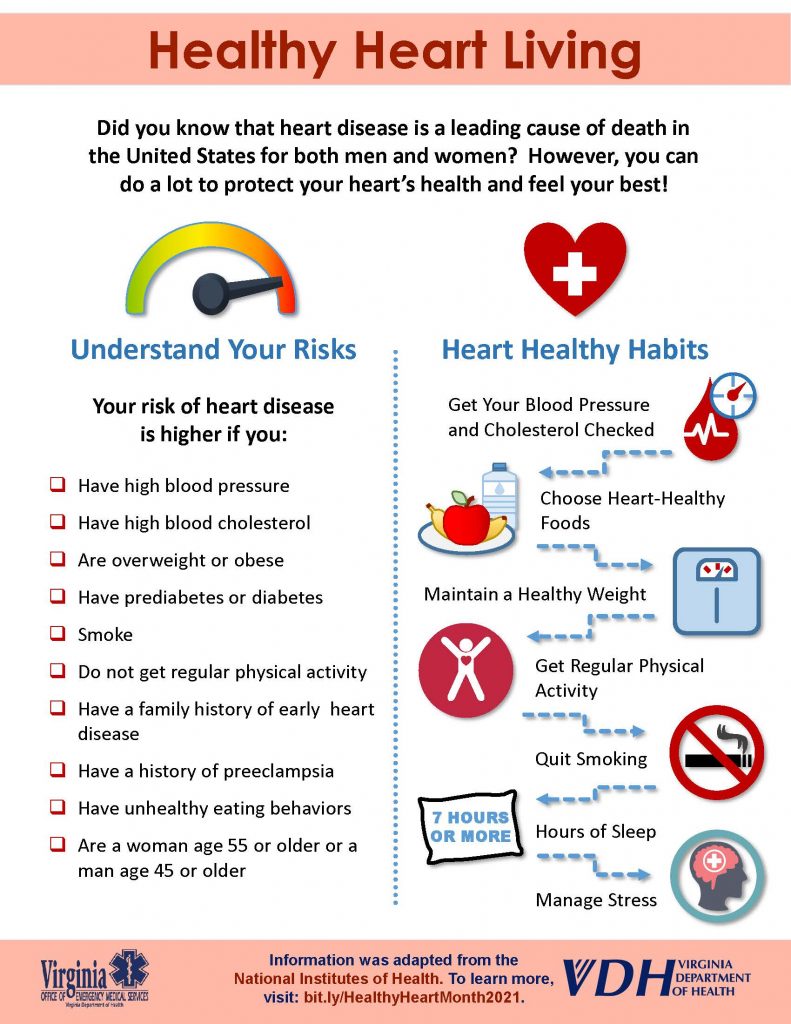 . February is American Heart Month. Did you know that heart disease is a leading cause of death in the United States for both men and women? This month's Health and Safety Infographic focuses on understanding what increases your risk of heart disease and healthy heart habits that can help you maximize your heart's health! Click here to view the infographic.
To learn more about how to better take care of your heart, visit bit.ly/HealthyHeartMonth2021.