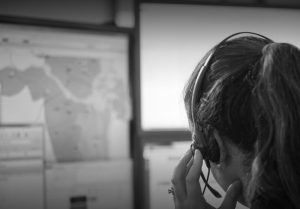 April 11, 2022
Dear Public Safety Telecommunicator,
National Public Safety Telecommunicators Week is April 10-16, and it recognizes the public safety telecommunicators who serve their communities with dedication and professionalism. Emergency Communications Officers provide a vital element of public safety by answering 911 calls, dispatching the appropriate first responders and assisting the caller until help arrives. Their impressive skills, knowledge, patience and experience provide a lifeline to the public and to our EMS, Fire and Law Enforcement responders.
The events of the last few years have clearly shown how vital telecommunicators are in protecting and serving the public. Citizens in the past who may not have been aware, have come to realize that telecommunicators are in fact "The First, First Responders!"
On behalf of the Virginia Office of Emergency Medical Services, I would like to take this opportunity to recognize and express sincere gratitude to this special group of public safety telecommunicators who answer the call for help 24/7 throughout the Commonwealth.
Sincerely,
Gary Brown, Director
Virginia Office of EMS