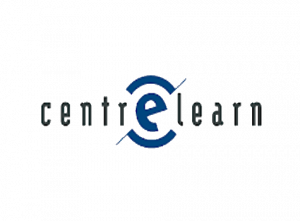 Effective October 31, 2021, CentreLearn/EMSAT will no longer be available to current users of the service. Users will not be able to access the service from this date and must download any certificates or course completions they wish to retain before the service is taken offline.  The Virginia Office of EMS would like to extend our sincere appreciation to VectorSolutions—the parent company for CentreLearn/EMSAT—for hosting our content and reporting completions over the past seven years for no charge.
Since 2014, CentreLearn/EMSAT has enabled Virginia EMS providers to access free online continuing education programs produced by the Virginia Office of EMS. However, as technology has changed, VectorSolutions has determined that in order to continue to provide the best experience for their users, they need to retire the CentreLearn/EMSAT platform.  Additionally, much of the content on CentreLearn/EMSAT has aged and is no longer considered best-practice medicine.  In the second half of 2021, the Office of EMS will be launching Blackboard—a Learning Management System—which will enable EMS educators across the Commonwealth to develop innovative new continuing education experiences for Virginia agencies and providers.
We regret that this change will cause disruption for some users. As we move towards the launch of the new experience, we will continue to update you. Please refer to the Frequently Asked Questions below for additional information.

When is the CentreLearn/EMSAT End of Life date?
CentreLearn/EMSAT will be made unavailable to all users on October 31, 2021.
How will current CentreLearn/EMSAT users be impacted?
All users of CentreLearn/EMSAT with an account will have their accounts terminated on October 31, 2021.
All user data, course data and content currently held in CentreLearn/EMSAT will be permanently deleted following the termination of the service.
Will it be possible to access my courses and content after October 31, 2021?
No. After the End of Life date, the CentreLearn/EMSAT server will be decommissioned. Any courses and content will be destroyed as part of this process and will not be recoverable.
When will access to support end for CentreLearn/EMSAT?
Support for CentreLearn/EMSAT will end on October 31, 2021, concurrent with the End of Life date.
Can I migrate my CentreLearn/EMSAT records to another learning environment?
Can students download their certificates?
Yes. Students can access their certificates in their account on CentreLearn/EMSAT.
Can I still register for CentreLearn/EMSAT up until the End of Life date?
Yes. CentreLearn/EMSAT content will be available to all users until October 31, 2021.