Shared Risk and Protective Factor Approach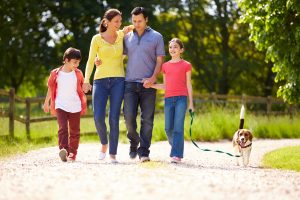 Our work requires for our program to examine potential risk that leads to injury and violence and potential protection measures from injury and violence for Virginians so that we can design programs to expand those protection measures.  We must understand root causes before we address risk.
According to Safe States, Risk factors are characteristics and conditions that increase the likelihood of experiencing an adverse health or quality-of-life outcome. Protective factors are the inverse: these characteristics and conditions decrease or mitigate the likelihood of experiencing an adverse outcome or increase the likelihood of experiencing a positive outcome (Direct quote, 2021). We understand there are many risk factors and protective factors that are "shared" and can lead to multiple forms of injury and violence.
Safe States provides this example: Low educational achievement is a risk factor for a variety of adverse outcomes, including multiple forms of violence, substance abuse, heart disease, and unemployment. On the other hand, neighborhood affluence and residential stability have been cited as protective factors against many forms of violence and increase the likelihood of positive birth outcomes. Understanding the complex interplay, interconnections, and shared attributes of risk and protective factors is critical if we want to ensure that people in our states and communities have the best possible health and quality of life (Direct quote, 2021).
We can't do this alone without the help of multiple programs and sectors, including our state Medicaid, social service, education, safety, housing, transportation, and behavioral health, among other, partners. Although these sectors may use different vocabularies and concepts, we all have core connections that unite us and a mission we work towards.
A shared risk and protective factor (SRPF) approach – a term coined by public health injury and violence prevention practitioners – acknowledges that risk and protective factors are interconnected, occur at a range of levels from individual to societal, and influence many health and quality-of-life outcomes. Their impacts can be both universal and iterative, as risk and protective factors influence and are influenced by the conditions in which we live, learn, work, grow, and age.
According to Safe States, a SRPF approach requires working across disciplines and sectors. SRPF approaches can include working with a state department of transportation on reducing teen substance abuse as part of an effort to also reduce motor vehicle crashes involving teens. SRPF approaches can also include working with businesses and non-profit organizations to increase affordable housing to address neighborhood poverty and to reduce community violence. To implement SRPF approaches, organizations may choose to formally share their resources streams across multiple departments and divisions.
Inventory of SRPF approaches