What does the mpox rash look like?
The rash can look like pimples or blisters. It often begins on the genitals or perianal area, or in and around the mouth. In these situations, the mpox rash could be confused with a more common sexually transmitted infection (STI). The rash might develop on just one part of the body or can appear on many parts of the body. These lesions might be painful.
Rash lesions go through different stages, shown in the photographs below, before healing.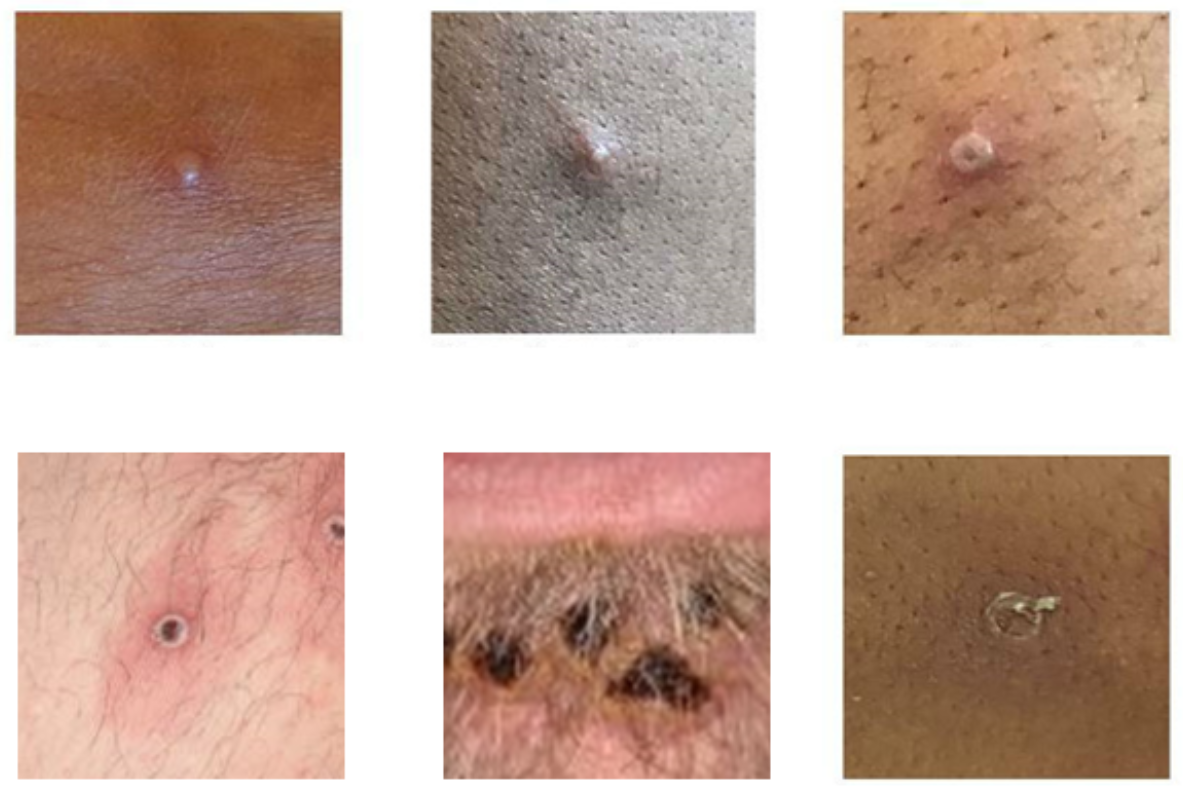 Photo credit: UK Health Security Agency
What are the other symptoms of mpox?
Other mpox symptoms can happen before or after you get a rash. These include:
Fever or chills
Headache
Muscle aches and backache
Tiredness
Respiratory symptoms (e.g., sore throat, nasal congestion, or cough)
Swollen lymph nodes
Who is at risk for severe symptoms?
People with certain conditions may be more likely to develop severe illness. These include people with weakened immune systems, children under 1 year of age, people with a history of eczema, and people who are pregnant or breastfeeding.
If you have severe symptoms of mpox or you are at high risk for developing severe mpox symptoms, contact your healthcare provider about possible medical treatment for mpox.
How long does the illness last?
The illness typically lasts 2-4 weeks. If you have a rash, keep it covered and stay away from others until it has healed and a new layer has formed.
If you have symptoms, avoid contact with people and pets and keep your rash covered.
Visit your healthcare provider to see if you should get tested for mpox. Please call ahead before going to a healthcare facility and let them know that you are concerned about mpox. You may be asked screening questions before you are scheduled for testing.
Last updated: July 13, 2023
Opens document to download
External link will open in a new window. Click link to exit Virginia Department of Health Website.