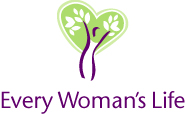 Breast and Cervical Cancer Early Detection Program – Every Woman's Life
The Every Woman's Life Program (EWL) provides breast and cervical cancer screenings for women with limited access to screening exams.
To be eligible, women must be:
Virginia residents
Uninsured
At or below 250% Federal Poverty Level
18-64 years old (18-39 must be high risk or symptomatic)
Services provided by the program include a clinical breast exam, mammogram, pelvic exam and Pap test.  If a woman enrolled in EWL is diagnosed with breast or cervical cancer she may be eligible for Medicaid to pay for treatment.
For additional information, please contact 276-781-7450:
Sherry Jones, MS, BSN, RN                                                                                                                                                               Program Coordinator/Case Manager
Vickie Sage, CHW                                                                                                                                                                                 Community Outreach