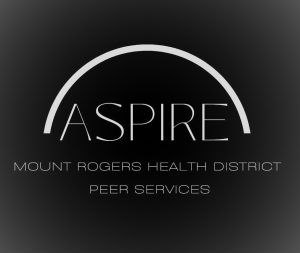 ASPIRE is a peer service program, part of the population health services at Mount Rogers Health District. ASPIRE works closely in conjunction with the Comprehensive Harm Reduction program.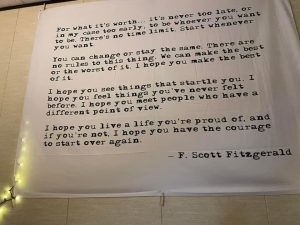 ASPIRE offers a peer-to-peer strengths-based approach with a trauma-informed lens. From active addiction, to long-term recovery of mental health and substance use issues, peers in the ASPIRE program are here to work with individuals on achieving their own personal aspirations. ASPIRE is not a treatment program and does not endorse any specific pathway to recovery. We feel that meeting people where they are is best practice when offering services and support to those who come to ASPIRE.
What we do:
Assist others in building their own self-directed goals
Provide a trauma-informed care environment where individuals feel comfortable
Find healthy alternatives to replace or decrease unhealthy activities
Facilitate peer self-help and educational groups
Use recovery-oriented or harm reduction tools to help their peers address challenges
Empower others by helping them identify their strengths, supports, resources and skills
Assist individuals with accessing resources to meet their needs
ASPIRE is not limited to working with individuals who are ready to make a commitment to recovery. Our program welcomes individuals that may simply have a desire to decrease their use, acquire other tools that allow them to manage situations without substances, or need a supportive system where they can discuss dysfunctions with their mental health, life struggles, or guidance for utilizing resources.
Drop-in availability is limited and scheduled visits are preferred. ASPIRE is available at two locations: Smyth County Health Department and Bristol City Health Department.
Smyth County Health Department
276-781-7460
Hours of services are typically 8a-3p M-F
201 Francis Marion Lane, Marion, VA 24354
Bristol City Health Department
Crystal Ferguson, PRS
276-642-7335
crystal.ferguson@vdh.virginia.gov
Hours of service are typically 9a-4p
341 Piedmont Ave, Bristol, VA 24201