Click the links below to access various resources.
---
Nursing Pre-admission Screenings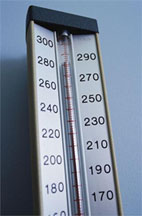 What
Public health nurses work with local social workers performing screenings to determine eligibility for children and adults in need of long term care in the home and community or nursing facility placement under the Commonwealth Coordinated Care Plus Waiver program.
For Whom
Anyone requesting or referred for a screening
Fees
None
Call

Albemarle County Residents

Adults: 434-972-4010
Children: 434-972-6269

Charlottesville City Residents: 434-970-3400
Fluvanna County Residents

Adults: 434-842-8221
Children: 434-972-6269

Greene County Residents: 434-985-5246
Louisa County Residents

Adults: 540-967-1320
Children: 434-972-6269

Nelson County Residents: 434-263-7160
---
Move2Health
What
The Move2Health coalition aims to encourage healthy eating and active living for residents of the Thomas Jefferson Health District (TJHD).
Mission: Move2Health is a collaborative partnership that promotes healthy communities through education, advocacy, and evidence-based programming.
Vision: Healthy communities with equitable access to nutritious foods and diverse opportunities to be active.
Contact
Email: move2healthcentralva@gmail.com
Links
Move2Health
www.move2healthcentralva.com
---