*Updated Quarantine Information (6/22)*
Pediatric Vaccines Approved and in Distribution
Pfizer-BioNTech and Moderna COVID-19 vaccines for children ages 6 months to under 5 years (Pfizer) and under 6 years (Moderna) are now available. VDH urges parents and guardians to talk to their pediatricians or other healthcare providers about vaccinating their youngest children. Statement from VDH: http://ow.ly/abMb50JAUpA
Vaccines  are currently shipping. Once supplies arrive at WPHD, they will be distributed to local providers who have signed a CDC agreement and who want to give these particular vaccines. They will also be available through West Piedmont's regularly scheduled COVID-19 vaccine clinics on Mondays from 8:30 a.m. - 3:30 p.m. at the Franklin County and Patrick County health departments and Thursdays from 8:30 a.m.-4:30 p.m. at the Henry-Martinsville Health Department.
Boosters and Vaccines for 5-11
Questions about the vaccine for your child? Find some answers here: VDHVV-015 VDH - Kids 5-11 FAQ PDF (sm)1.4_508 (1)
The FDA and CDC have both approved Pfizer COVID-19 vaccines for children ages 5-11, as well as booster shots for certain people who previously received any of the three vaccines: Pfizer, Moderna, and J&J. Please use the recently updated (April 2022) chart below for reference.
For additional information about COVID-19 vaccines, please visit VDH Vaccination FAQ.
General Information.

Testing is still available. The demand for tests is increasing along with the number of positive cases due to the Omicron variant. To find a test, visit https://www.vdh.virginia.gov/coronavirus/protect-yourself/covid-19-testing/covid-19-testing-sites/ or call your local pharmacies. WPHD offers free COVID testing at scheduled events as resources as available and publicizes those events via news media, social media, web site, and fliers.
Everyone in Virginia age 6 months or older is eligible for the COVID-19 vaccine. You can search for the nearest appointments  and choose a date/time that works best. Visit Vaccines.gov or vaccinefinder.org and type in your zip code.  You may also be able to select which brand of vaccine you receive. You can also text your zipcode to 438829 to find a vaccine near you.
You can also contact the Virginia COVID Information Center, 1-877-VAX-IN-VA (1-877-829-4682) • 8am-6pm Monday-Friday. The call center can help you find available vaccination clinics near you, answer questions about vaccination and other COVID-19 topics, and more. / El centro de llamadas puede ayudarlo a encontrar clínicas de vacunación disponibles cerca de usted, responder preguntas sobre vacunación y otros temas de COVID-19, y más.
Frequently Asked Questions
How are vaccines developed?
VDH Fact Sheet_Vaccine Development
VDH Fact Sheet_Vaccine Development_Spanish
How do vaccines work?
VDH Fact Sheet_How Do Vaccines Work
VDH Fact Sheet_How Do Vaccines Work_Spanish
Are the vaccines safe?
VDH Fact Sheet_Safety_Spanish
VDH Fact Sheet_Safety
Still have questions?
Check out this Q & A page by the COVID Collaborative and the Ad Council. It's Up to You.
The Virginia Department of Health is an Equal Opportunity Employer
Test to Treat & LTC Partnership Program
The federal government has launched two programs, Test to Treat and LTC Partnership Program, to increase patient access to COVID-19 oral antivirals. These programs are live now. Brief summaries of these initiatives are below.
 Test to Treat Program:
Under the new Test to Treat Program, select Federal Retail Pharmacy Partnership (FRPP) pharmacies with existing clinics located inside of their facilities will now be able to order oral antivirals directly from the federal government. For example, a CVS Minute Clinic is now eligible for direct ordering.
The Test to Treat Program will make it easier for patients who are in need of services from start to finish; these FRPP pharmacy locations will be able to assess and diagnose the patient, prescribe treatment, and dispense treatment within a single location.
The therapeutics available in this program are currently Paxlovid and Monulpiravir. In addition, the Virginia Department of Health has confirmed 4 FRPP pharmacies that are participating in the Test to Treat Program: CVS, Walgreen, Walmart, and Kroger.
Long Term Care Partnership Program:
Long Term Care Pharmacies who are participating in FRPP will now have access to order Paxlovid and Monulpiravir through the Federal government.
Updated K-12 Schools Guidance
Is it COVID-19?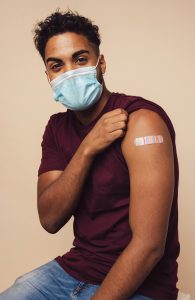 West Piedmont Health District COVID Clinics

Mondays in Franklin and Patrick counties, and Thursdays in Henry County/Martinsville.
Please make an appointment for the local health department COVID-19 Vaccine Clinics or other providers. Visit vaccinefinder.org or vaccines.gov or call 877-829-4682 to make an appointment. You can also call our Care Resource Coordinator, Gloria Martinez at 276-638-2311, ext. 173 for assistance. For directions to the local health departments, visit our website: https://www.vdh.virginia.gov/.../office-locations.../
Please note: WPHD does not offer monoclonal antibody therapy. If you are seeking this treatment, consult with your physician.