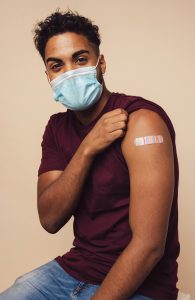 West Piedmont Health District COVID Clinics

8:30 a.m.-3:30 p.m. on Mondays in Franklin and Patrick counties, and 8:30 a.m. -4:30 p.m. on Thursdays in Henry County/Martinsville.
With anticipated increased traffic to the clinics, please make an appointment for the local health department COVID-19 Vaccine Clinics or other providers. Visit vaccinefinder.org or vaccines.gov or call 877-829-4682 to make an appointment. You can also call our Care Resource Coordinator, Gloria Martinez at 276-638-2311, ext. 173 for assistance. For directions to the local health departments, visit our website: https://www.vdh.virginia.gov/.../office-locations.../
Please note: WPHD does not offer monoclonal antibody therapy. If you are seeking this treatment, consult with your physician.
Boosters and Vaccines for 5-11
Final guidance has not yet been issued on COVID-19 vaccines for children ages 5-11, however the FDA and CDC have announced recommendations for booster shots for certain people who previously received the Moderna or Johnson & Johnson/Janssen (J&J) COVID-19 vaccines. Virginians will now be able to receive boosters for Moderna and J&J.
For individuals who received either a Pfizer-BioNTech or Moderna vaccine, a single booster is recommended at least six months after completion of their initial series for those populations who are 65 years of age and older, those living in long-term care facilities, and those 18 years of age and up who are at increased risk due to underlying medical conditions or where they work or live. A single booster is recommended at least two months after completion of the Johnson & Johnson/Janssen vaccines for those 18 years of age and up.
The CDC also announced that there are now booster recommendations for all three available vaccines in the United States. Those individuals eligible for a booster vaccine may choose which vaccine to receive as their booster.
Virginia's state vaccination liaison Dr. Danny Avula, MD, MPH issued this statement:
"VDH has been working with our vaccination partners — pharmacies, healthcare providers, hospitals and other institutions — to prepare for the booster rollout.  In addition to these vaccination partners, Community Vaccination Centers (CVCs) are strategically located across the Commonwealth to ensure Virginians will be able to access a booster dose when it's recommended.  The move by the CDC to allow vaccine recipients to 'mix and match' vaccines for their boosters gives Virginians another level of choice in protecting themselves from COVID-19.
"If you decide to get a booster dose by mixing and matching, VDH urges you to consult with your doctor or healthcare provider who can assist you in making the best decision for your own situation. We also stress that all three vaccines authorized for administration in the United States are highly effective in preventing severe COVID-19 illness, hospitalization and death."
For additional information about COVID-19 vaccines, please visit VDH Vaccination FAQ.
General Information.

Testing is still available. The demand for tests is increasing along with the number of positive cases due to the Delta variant. For more information and to learn how to find a test, read WReg testing available 083121.
Everyone in Virginia age 12 or older is eligible for the COVID-19 vaccine. It is no longer necessary to pre-register for a vaccine appointment. No se requiere preinscripción. Instead, you can search for the nearest appointments  and choose a date/time that works best. Visit Vaccines.gov and type in your zip code.  You may also be able to select which brand of vaccine you receive.
You can also contact the Virginia COVID Information Center, 1-877-VAX-IN-VA (1-877-829-4682) • 8am-6pm Monday-Friday. The call center can help you find available vaccination clinics near you, answer questions about vaccination and other COVID-19 topics, and more. / El centro de llamadas puede ayudarlo a encontrar clínicas de vacunación disponibles cerca de usted, responder preguntas sobre vacunación y otros temas de COVID-19, y más.
Frequently Asked Questions
How are vaccines developed?
VDH Fact Sheet_Vaccine Development
VDH Fact Sheet_Vaccine Development_Spanish
How do vaccines work?
VDH Fact Sheet_How Do Vaccines Work
VDH Fact Sheet_How Do Vaccines Work_Spanish
Are the vaccines safe?
VDH Fact Sheet_Safety_Spanish
VDH Fact Sheet_Safety
How do the vaccines compare?
1499 VDH 3 vaccine flyer_RGB_508[5]
1499 VDH 3 vaccine flyer_RGB (3.7 SS) 508[8]

Are you prioritizing people by age?
Anyone 12 years of age or older is now eligible to receive the Pfizer vaccine. People who are 18 and older may receive the Moderna or Johnson & Johnson vaccine.
Still have questions?
Check out this Q & A page by the COVID Collaborative and the Ad Council. It's Up to You.
The Virginia Department of Health is an Equal Opportunity Employer