While thousands of animal bites are reported to local health departments and animal control offices in Virginia  each year, many of these are preventable.  The most common bites reported are from dogs and cats, but people are sometimes bitten by wild animals.  Children can be particularly vulnerable to animal bites.  Not only do bites cause pain and injury, but they can also spread infection.  Preventing bites means being aware of the risks and learning how to enjoy being around animals without getting bitten.  More information about how to prevent bites is available below.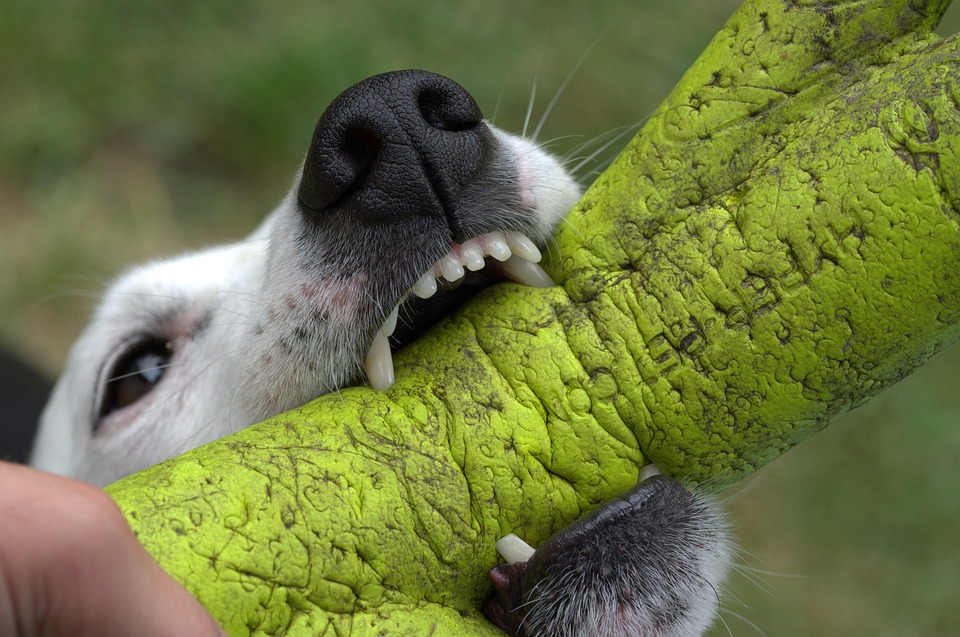 Never pet, handle, approach, or feed wild animals.
Educate yourself and your children on if, and how, to approach a dog or animal.
Never approach an unfamiliar dog without asking the owner.

If you do have permission to approach:

Let the dog sniff your hand first before petting it.
Approach politely and quietly with a relaxed demeanor.

Animals communicate with their body language- PAY ATTENTION.

Body language indications that a dog may be likely to bite (from HSUS):

Tensed body
Stiff tail
Drawn back head and/or ears
Furrowed brow
Yawning
Flicking tongue
Intense stare
Backing away
Eyes rolled so whites are visible

If you recognize these signs or feel uncomfortable, do not run away and/or scream. Try to put something (purse, backpack, jacket, etc.) between yourself and the dog.
If you do become knocked over, roll into a ball and cover your ears and neck with your hand. Remain motionless.

Do not approach a dog while they may feel threatened, protective, or territorial (sleeping, chained, eating, playing with a toy, caring for puppies, injured etc.).
Immediately wash your wound with soap and water and seek proper medical attention.
Anyone who is bitten by an animal is at risk of getting rabies, therefore contact your local animal control, local health department, or police to report the incident.
Spay or neuter your pet as unneutered pets are at an increased risk of biting people.
Adhere to rabies vaccination guidelines to protect yourself and your pet from rabies.
Take your pet to routine check-ups at their veterinarian to keep them healthy and well.
Confine your pet to a defined area such as a fenced yard when it is outside.
Avoid leaving your pet chained for long periods of time as this could increase likelihood of aggressive behavior.
Avoid situations that may cause your pet to feel threatened or teased.
Properly train your pet to obey commands such as "sit", "stay", and "come." Safely socialize your pet to other animals and people of different ages.