Who We Are
The Virginia Department of Health (VDH) is dedicated to protecting and promoting the health of Virginians. The VDH is made up of a statewide Central Office in Richmond and 35 local health districts. These entities work together to promote healthy lifestyle choices that can combat chronic disease, educate the public about emergency preparedness and threats to their health, and track disease outbreaks in Virginia.
Accreditation
Public health has a long history in the Commonwealth of Virginia, and now that legacy has been recognized at the national level with accreditation of the Virginia Department of Health (VDH) in May 2023 by the Public Health Accreditation Board (PHAB). 
Accreditation by the Public Health Accreditation Board is a significant achievement. The national accreditation program is jointly supported by the Centers for Disease Control and Prevention and the Robert Wood Johnson Foundation. The accreditation process is built on a set of rigorous standards against which the nation's more than 3,000 governmental public health departments can measure the quality of their services and performance.  
Accreditation works to improve and protect the health of the public by advancing and ultimately transforming the quality and performance of the nation's state, local, tribal and territorial public health departments. To receive accreditation, VDH demonstrated that it meets or exceeds a set of national quality standards and measures through a rigorous, multi-faceted, peer-reviewed assessment process. Accreditation has advanced quality and performance within the agency, laying the foundation for improved protection, promotion, and preservation of community health. Visit PHAB to learn more. 
35
Local Health Districts
119
Local Health Departments
The VDH is led by the State Health Commissioner, appointed by the Governor of Virginia. The Commissioner oversees the direction of the agency and provides feedback to the Governor through the Secretary of Health and Human Resources. The Commissioner works alongside numerous Deputy Commissioners and other key figures on the leadership team in heading the VDH in its efforts to navigate the complex health landscape and to promote the well-being of all people in Virginia.
To learn more about the offices of the VDH and their Deputies please follow the below links:
Karen Shelton, MD
State Health Commissioner
Bio coming soon.
Christopher Lindsay
Chief Operating Officer
R. Christopher Lindsay began his appointment as the Chief Operating Officer of the Virginia Department of Health on November 14, 2022. A life-long Virginian, Christopher grew up in New Kent County and received undergraduate degrees from both Hampden-Sydney (Economics) and VCU (Health Sciences) before receiving his Master's Degree from VCU in Business Administration. Additionally he graduated from the Political Leaders Program at the Sorensen Institute of Political Leadership at UVA.
Christopher began his career in Healthcare Administration as the Director of EMS Relations for HCA Virginia Health System before joining Henrico Doctors' Hospitals as an Associate Administrator working specifically with the Emergency and Trauma Service lines. In 2017 he was appointed to the Ethics and Compliance Officer role where he led efforts across the four-campus Henrico Doctors' system to drive regulatory enforcement and institute ethical initiatives for physicians and staff. In 2018 he took on the additional role of Administrator for key operational departments of the Retreat Doctors' Hospital campus.
Christopher has been an active EMS provider in Henrico County since 2009 with Tuckahoe Volunteer Rescue Squad, first as an EMT Basic, becoming an ALS Intermediate provider in 2013. He and his wife Dr. Angie Lindsay (Creditt), an Emergency physician, live in Richmond.
Laurie Forlano, DO, MPH
State Epidemiologist
Dr. Laurie Forlano serves as the State Epidemiologist and Director of the Office of Epidemiology. She provides leadership for communicable disease prevention and control, the Center for Community Health Improvement, and the Advisory Committee for VDH Epidemiology.
Dr. Forlano's previous roles at the Virginia Department of Health include Deputy Director of the Office of Epidemiology, State Epidemiologist and Deputy Commissioner of Population Health at the Virginia Department of Health. Prior to joining VDH in 2011, she also held positions in local and state public health in New Hampshire and Vermont. She received her medical degree from the Philadelphia College of Osteopathic Medicine and a Master of Public Health from the University of Massachusetts. After 2 years of clinical training in family medicine, she completed residency training in Preventive Medicine/Public Health at the University of Massachusetts, and is Board Certified in General Preventive Medicine and Public Health. Dr. Forlano has provided leadership to several complex, large scale infectious disease responses and has served in leadership roles on interagency strategic initiatives throughout her tenure with VDH. She is a graduate of the Commonwealth Management Institute and the Virginia Executive Institute.
She lives in Richmond City with her husband and two daughters.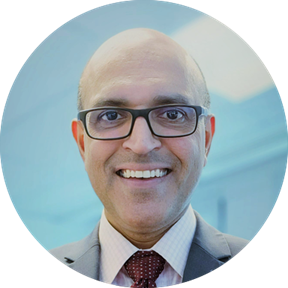 Suresh Soundararajan
Chief Information Officer
Suresh Soundararajan is the Chief Information Officer (CIO) for VDH and the Director for the Office of Information Management. As a CIO, Suresh provides Data and IT Strategic Vision, planning and guidance to the agency leadership and ensures the Technology, Data and Security delivers outcomes that support VDH goals. As a Director, Suresh oversees people, processes and technologies within the agency and day-to-day technology, informatics and security operations supporting agency mission.
Suresh has been in this position since Nov 2019 and as Acting CIO between June and November 2019. He has been with VDH for over 15 years and acted in different roles. He has won Agency Star awards in 2010 and 2017 and was recognized as a VDH Public Health Hero in 2011. For 13 prior years, he has consulted for both Government and Private Sector clients. He is described in general as an innovative and inspirational leader maximizing team's performance through empowering and supporting inventive ideas from conception to implementation, focusing on service delivery using strategic and cost-effective technology and data solutions goals.
Suresh led efforts to implement a variety of innovative and collaborative solutions to address COVID-19 pandemic containment and vaccination efforts and was awarded Govtech's Top 25 Doers, Dreamers and Drivers for 2022, and his teams won Government Project Experience award for 2022. He was also a recipient of other Governor's Technology Awards through the years. He is also a frequent speaker and strategic advisor on Public Sector/Government Innovations and on CIO Forums. He has been coaching youth baseball for 15 years.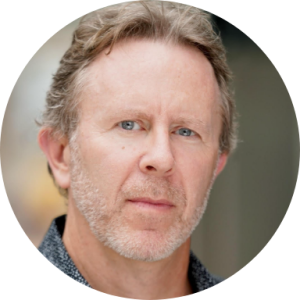 Jeff Stover
Chief of Staff
Jeff Stover, MPH, serves as the Chief of Staff for the Virginia Department of Health (VDH), providing executive oversight and assistance to the Health Commissioner, members of the Commissioner's Leadership Team, and other agency leaders to ensure operational and structural readiness and efficiencies.
Jeff has served VDH since 1998, including previous roles as the Operations Director for the Deputy Commissioner for Population Health, Director of STD Prevention, and Director of Health Informatics & Integrated Surveillance Systems within the Division of Disease Prevention. Jeff previously worked as an occupational and reproductive health research and laboratory coordinator at the University of Alabama at Birmingham (UAB), as well as an industrial hygiene chemist for an environmental consulting firm in Norfolk, Virginia. He received a master of public health degree from UAB and bachelor's degree in Environmental Health from Old Dominion University, is an alumna of the University of North Carolina Management Academy for Public Health, and the McChrystal Group's Chief of Staff Executive Academy.
Programs Reporting to the Commissioner
Data Security
The Information Security Officer ensures that the data and confidential information of the organization and it's individuals is protected.
Internal Audit
The Office of Internal Audit performs independent and objective assurance and consulting activities that are guided by a philosophy of adding value to improve the operations of the Virginia Department of Health.
Tiffany Ford
Deputy Commissioner for Administration
Tiffany Ford, MPA, JD, is the Deputy Commissioner for Administration. Administration oversees the offices of Financial Management, Information Management, Procurement and General Services, Vital Records, and Shared Business Services. Working together, these offices support the mission of VDH by removing administrative burden from work units and programs.  
Tiffany previously worked at the Virginia Department of Behavioral Health and Developmental Services where she served as its Director for the Office of Management Services an office that  manages the performance contracts between DBHDS and the Commonwealth's 40 Community Service Boards (CSBs), which deliver mental health, developmental and disability, and substance use services in regions throughout the state. Tiffany also led a project and change management team at DBHDS. Additionally, Tiffany served as the Director of Procurement at the Richmond Redevelopment and Housing Authority and as the Director of Compliance and Procurement at the Richmond Ambulance Authority.  She received her BS from Boston University, her MA and MPA at Virginia Commonwealth University, and her JD at the University of Richmond School of Law. 
Additionally, Tiffany is the proud adoptive mother of two children, Sherrod and Brooke, as well as the proud caretaker of a dog named Brownie.
Brook Pittinger
Assistant Deputy Commissioner for Administration
Brook Pittinger, MPA, CPM, is the Assistant Deputy Commissioner for Administration providing assistance for the Deputy Commissioner of Administration and working to streamline VDH's operations.
Brook is an accomplished, results-driven, high-energy executive leader with extensive experience in executive level management, homeland security, organizational management and improvement. With over 18 years of state experience, Brook is a team-oriented, pragmatic, results-focused, servant leader with extensive experience in public administration and is focused on improving government operations. Prior to joining the VDH team, Brook served as the Assistant Chief of Administration & Risk Management for the Virginia Department of Fire Programs. In this role, Brook was responsible for the day-to-day executive-level leadership and direction of the Agency's business and administrative service functions, with a focus on achieving long-term strategic business objectives.
Programs Reporting to Administration
Financial Management
The Office of Financial Management oversees the accounting and financial duties needed to maintain the VDH and Local Health Departments.
Human Resources
The Office of Human Resources facilitates the hiring process for the Virginia Department of Health's statewide Central Office in Richmond and 35 local health districts.
Information Management
The Office of Information Management manages the technological needs of the staff at the VDH and Local Health Departments.
Center For Public Health Informatics
The Center for Public Health Informatics, under the leadership of the Office of Information Management, supports programs through the provision of expertise in the development, translation, visualization, and dissemination of public health data and informatics knowledge to improve population health outcomes by developing innovative ways to improve use and understanding of our data to better inform and promote the health of all Virginians.
Procurement & General Services
The Office of Procurement & General Services coordinates the purchasing and distribution of equipment and supplies used by the staff of the VDH and Local Health Districts.
Vital Records
The Office of Vital Records consolidates and stores information related to significant life events, including but not limited to births, deaths, marriages, and divorce.
COMMUNITY HEALTH SERVICES
Angela Tillery
Assistant Deputy Commissioner for Community Health Services
Angela Tillery, MBA, serves as the Assistant Deputy Commissioner for Community Health Services. Provides assistance to the deputy commissioner, to ensure efficient community health services statewide.
Angela has 31 years of State Service.  She has been with the Virginia Department of Health (VDH) for 20 years. She has been the Assistant Deputy Commissioner for Community Health Services (CHS) Operations, since February 2022. In this capacity, she is responsible for the comprehensive operations and oversight of CHS agency-wide programs. She also serves as primary consultant to the State Deputy Commissioner on a variety of statewide programs to assure quality services are provided to all citizens of Virginia. Angela was the Director of Shared Business Services supporting the administrative operations of central offices for two years and a Local Health Department District Administrator for over 18 years.  Prior to that, she has worked with the Virginia Employment Commission for 11 years in tax, workforce consulting, training, unemployment, and employment services. She was also a Chief Operating Officer at a Federally Funded Community Health Center. Angela earned an MBA from Troy University and a BA in Finance from Virginia Tech.
Programs Reporting to Community Health Services
Local Health Districts
The Local Health Districts allow the state's public health needs to be managed at a community level by individuals knowledgeable about that specific population. There are 35 Health Districts in Virginia.
GOVERNMENTAL AND REGULATORY AFFAIRS
Joseph J. Hilbert
Deputy Commissioner for Governmental and Regulatory Affairs
Joe Hillbert, MPA, has been the Virginia Department of Health (VDH) Deputy Commissioner for  Governmental and Regulatory Affairs since August 2018.  In this capacity, he assists and advises the Commissioner on a wide range of policy, operational, legislative and regulatory issues.  Joe also serves as VDH's legislative liaison during the General Assembly Session, and works closely with staff in the Governor's Office, Secretary's Office, other Executive Branch agencies, and the legislative branch.  He is also responsible for the Office of Licensure and Certification and the Office of Communications, including the agency's FOIA response function. He is also responsible for regulatory coordination, administration of the State Board of Health, constituent mail response, and the VDH Institutional Review Board.
Prior to coming to VDH in 2002, Joe served as a Senior Health Policy Analyst at the Joint Commission on Health Care for three years, where he researched and reported on a number of health care-related issues for the General Assembly.  Prior to that, Joe served as a legislative analyst for the Joint Legislative Audit and Review Commission for eight years.  In that role, he conducted a number of policy analyses and program evaluations concerning several different state agencies and programs.  Joe has a B.A in Political Science from the State University of New York at Albany, and an M.P.A. from New York University.  He is a graduate of the Virginia Executive Institute.
Programs Reporting to Governmental and Regulatory Affairs
Communications
The Office of Communications produces the bulletins and media necessary to communicate VDH policies and procedures.
Licensure and Certification
The Office of Licensure and Certification works to ensure that the quality of healthcare delivered by providers is safe, cost effective, and compliant with all state and federal laws.
Public Health Planning & Evaluation
The Program of Public Health Planning & Evaluation provides strategic direction for agency initiatives, to ensure efficiency of operations.
PUBLIC HEALTH & PREPAREDNESS
Bob Hicks
Deputy Commissioner for Public Health and Preparedness
Bob Hicks, MS, serves as the Deputy Commissioner of Public Health and Preparedness.  He leads 7 Offices (Drinking Water, Environmental Health, Family Health, Radiological Health, Emergency Medical Services, Emergency Preparedness, Medical Examiner) in strategic planning and execution, and collaboration with the health districts.
He began his career in public health at the Prince William County Health District working first as a field environmental health specialist and then as a supervisor of environmental health specialists.  For the next 27 years he served as the Director, Office of Environmental Health Services for the Virginia Department of Health.   In this position he provided leadership for most Virginia Department of Health environmental health programs by managing over 60 employees and providing guidance to 119 local health departments (over 450 Environmental Health Specialists) across the Commonwealth.   In November 2012 he was promoted to Deputy Commissioner for Community Health Services.  The Deputy Commissioner for Community Health Services in the Office of the Commissioner provides centralized planning, oversight and management of the programs and operations of the 35 health districts (over 2,770 employees). He received his bachelors of science in Chemistry from the College of William and Mary, and his Masters of Science in Administration from George Washington University.
Programs Reporting to Public Health & Preparedness
Drinking Water

The Office of Drinking Water protects public health and ensures Virginians have a safe and adequate supply of drinking water.

Emergency Medical Services
The Office of Emergency Medical Services plans and coordinates an effective and efficient statewide EMS system.
Emergency Preparedness
The Office of Emergency Preparedness facilitates the agency's effective response to any emergency impacting public health through preparation, collaboration, education and rapid intervention.
Environmental Health Services
The Office of Environmental Health Services protects public health by preventing the transmission of disease through food, milk, shellfish, water, and sewage and partners with other agencies to protect the environment.
Epidemiology 
The Office of Epidemiology protects public health and improves well being by preventing and controlling endemic and emerging infectious diseases.
Center for Community Health Improvement 
The Center for Community Health Improvement, under the leadership of the Office of Epidemiology, supports state and local collaboratives that identify priority public health issues and develop interventions that lead to measurable health improvement.
Family Health Services
The Office of Family Health Services improves well-being for all Virginians by strengthening the health of families and communities, with a focus on programs that encourage child and family health, prevention and health promotion, and healthy eating.
Health Equity
The Office of Health Equity ensures that a health equity lense is applied to all VDH programs and areas, ensuring that vulnerable populations are supported.
Medical Examiner
The Office of the Chief Medical Examiner determines the cause and manner of deaths that occur under certain circumstances in Virginia.
Radiological Health
The Office of Radiological Health protects the public from unnecessary radiation exposure caused by a wide spectrum of applications used in the healing arts, research, educational institutions and industry.