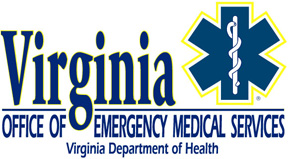 The Office of Emergency Medical Services (OEMS) is responsible for planning and coordinating an effective and efficient statewide EMS system. Our programs and services are designed to assure quality prehospital patient care, from when the call is received by the 911 center to the delivery of the patient to the trauma center or hospital.
ALERT! System Downtime Message
The Virginia EMS Portal and all web applications associated with the portal database (e.g. Course Lookup, EMS Provider Search, EMS Symposium Registration, etc.) will be down for maintenance from 6:00 p.m. Wednesday, June 7, 2023, to June 8, 2023, at 6 a.m. We appreciate your patience while our IT Teams conduct this important security update on our servers.
New OEMS Updates and Events
The Office of EMS is currently undergoing a review and redesign of the OEMS website to better meet the needs of our providers and key stakeholder groups. During this time please visit, OEMS Updates and Events for important new information. We appreciate your patience while we conduct this important website review.
HIGHLIGHTS
OEMS Legislative Grid and Report- Each week of the Virginia General Assembly, OEMS will provide the State EMS Advisory Board members, Regional EMS Councils and other EMS stakeholders an OEMS Legislative Grid and Report on all of the legislation we are tracking at this point. More >>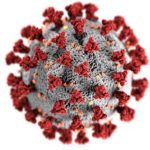 Covid-19 Transmission Risks, Infection Prevention & Control
The Virginia Department of Health's Office of EMS is proud to present Dr. Brooke Rossheim, MD, MPH, a Public Health Physician Specialist on the Virginia Department of Health's COVID-19 Testing Team guidance for COVID-19 Transmission Risks, Infection Prevention & Control for licensed Virginia EMS agencies. More>>
Return to Locality Disbursement System and Account Setup

The Virginia Office of Emergency Medical Services has migrated the Return to Locality program and associated documentation to an online, paperless process. This new online portal will allow for jurisdictions to receive funding notifications electronically, report on expenditures online and submit jurisdictional EMS agency utilization of funds.  This portal will require each jurisdiction to set up at least one account to access the system. More>>
Trauma Center Designation and COVID-19
Pursuant to federal and state emergency declarations, the ongoing COVID-19 pandemic and at the direction of State Health Commissioner Dr. M. Norman Oliver, MD, MA, the Virginia Office of Emergency Medical Services is suspending all triennial trauma center verification visits scheduled to take place during 2020 (provisional trauma centers are excluded from the one-year extension.) More >>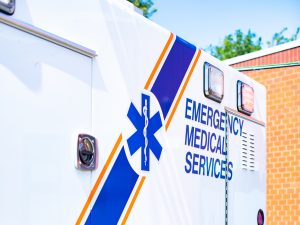 EMS Transportation of Patients to Alternate Sites White Paper
The Virginia Office of Emergency Medical Services is providing guidance in the form of a white paper to both EMS agencies and facilities considered to be allowable destinations for ambulance transports under the Center for Medicare and Medicaid Services guidance during the current Coronavirus pandemic. More >>
Make the Call Campaign
This job is difficult and stressful. Some days are amazing, leaving you with a smile on your face. Some days are not. That's where the "Make the Call" campaign comes in. Our goal is to remind first responders and those who know and love them, that it is okay to make the call. It is okay to reach out for help. Download the media
toolkit today. More >>
National Registry Recertification Process - 

Revised Sept. 11, 2022! 
This Quick Guide has been developed to assist Virginia providers who are certified with National Registry to complete their recertification application based on the National Continued Competency Program (NCCP). All providers recertifying in the 2023 certification cycle are utilizing the 2016 NCCP requirements. 
Note: If you are selected for audit, please notify Debbie Akers
 (
Deborah.T.Akers@vdh.virginia.gov
) 
and she will generate the verification certificate if possible. If your Virginia CE report is not aligned with your National Registry certification cycle, it may not be possible for our office to issue the verification.
More >>
1041 Technology Park Drive, Glen Allen, VA 23059 • Directions
1-800-523-6019 (VA only) • 804-888-9100 (Main Office)
804-371-3108 (Fax)
Customer Service Feedback Form - Your opinion matters
Sign up for Updates from the Virginia Office of EMS