Office of Emergency Preparedness Mission
Our mission is to effectively respond to any emergency impacting public health through preparation, collaboration, education and rapid intervention. VDH Emergency Preparedness involves state, regional and local emergency response partners working together to enhance readiness to respond to all hazards, including bioterrorism, infectious disease outbreaks and other public health emergencies.
---
Thunderstorms and Lightning
Lightning is a leading cause of injury and death from weather-related hazards. Although most lightning victims survive, people struck by lightning often report a variety of long-term, debilitating symptoms. Thunderstorms are dangerous storms that include lightning and can:
Learn more about thunderstorm safety and how to prepare for severe weather. Be sure to consider how COVID-19 may affect your plans.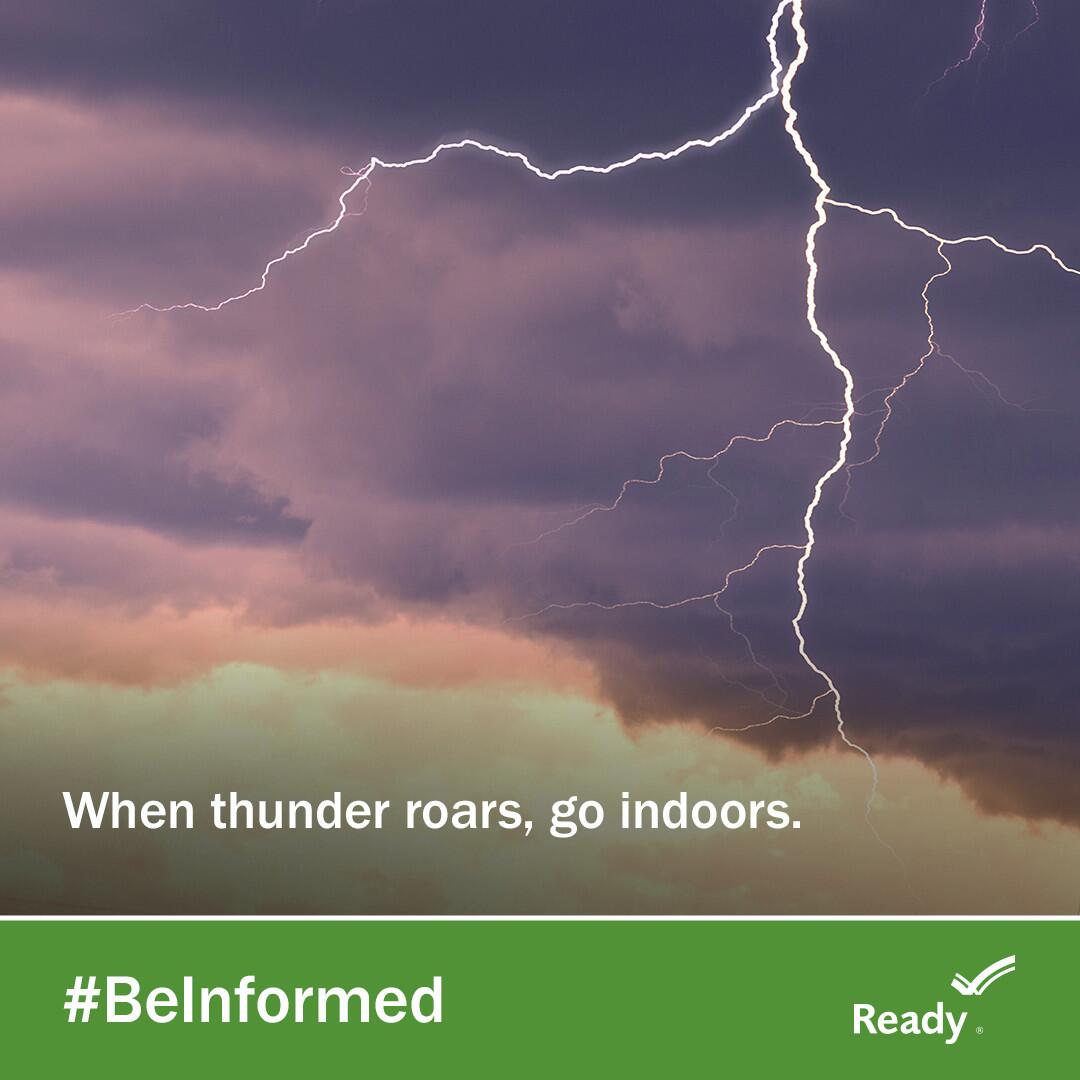 Disaster Preparedness
Be Prepared
Be prepared for thunderstorms, lightning, and hail. Printable thunderstorm information sheet.
Know the Difference
Severe Thunderstorm Watch - Severe thunderstorms are possible in and near the watch area. Stay informed and be ready to act if a severe thunderstorm warning is issued.
Severe Thunderstorm Warning - Severe weather has been reported by spotters or indicated by radar. Warnings indicate imminent danger to life and property.