Organization Chart
Virginia P3
The Office of Health Equity COVID-19 Response
The Office of Health Equity (OHE) recognizes these are challenging times for all of us. We are actively engaging in front-line response efforts surrounding the COVID-19 pandemic. To ensure distribution of the most accurate and up-to-date information regarding our COVID-19 response efforts, please see the following helpful resources and updates below.
COVID-19 Health Equity Working Group (HEWG)
On March 11, 2020, the Health Equity Working Group was established and met for the first time at the State Agency-wide Coronavirus Unified Command meeting. Each week since, the Health Equity Working Group has met virtually to review policies that are proposed and/or enacted to determine how vulnerable populations in the Commonwealth are (or are likely to be impacted).
The Health Equity Working Group is an innovative coalition is embedded at the senior-level of Virginia's unified command structure for the COVID-19 public health crisis, working to apply a health equity lens to the Commonwealth of Virginia's COVID-19 response. Learn More
Check out the Health Equity Guidebook helping local health districts respond to COVID-19 equitably, HERE!
Office of Health Equity Divisional COVID-19 Response Efforts
Every Division within the Office of Health Equity is engaged in VDH's COVID-19 response. For more information and topical resources, please click on the specific division name below:
About
VDHJustHealth is the flagship brand for the Office of Health Equity to help Virginia become the healthiest state in the nation.  This office includes programs and services that focus on strengthening the health of rural communities, minorities, underemployed, and uninsured citizens. The Office of Health Equity is committed to ensuring all Virginians have fair and quality health care in every corner of the state.  Here, is information on the various programs under the VDHJustHealth umbrella to help Virginians live healthier lives.
Multicultural and Community Engagement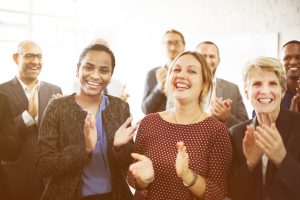 The office develops programs and partnerships to empower racial and ethnic minority communities to promote awareness of health inequities. Learn More
Rural Health
The purpose of this office is to strengthen rural health care delivery systems by maintaining a focal point for rural health.  This is achieved through the federally funded program, Virginia's State Office of Rural Health (VA-SORH). Learn More
Primary Care
Assures the availability of quality health care to low income, uninsured, isolated, vulnerable and special needs populations and to meet these populations' unique health care needs. Learn More
Data and Epidemiology
The Division of Social Epidemiology provides data management, research and analytical support to the Office of Health Equity, Virginia Department of Health and external stakeholders. Learn More