Virginia State Office of Rural Health
The Virginia State Office of Rural Health (VA-SORH) was established in 1991 to create, fund and support quality and sustainable rural healthcare infrastructure.  VA-SORH is a designated, federally funded office by the Health Resources and Services Administration (HRSA) Federal Office of Rural Health Policy (FORHP). The purpose and mission of VA-SORH is to address and rectify health disparities affecting the state's rural residents.  For nearly 30 years, VA-SORH has provided funding that connects small rural communities with state and federal resources with the goal of developing long-term solutions to address the root causes of rural health disparities.
Community Spotlight:

Literacy Volunteers of the New River Valley is a non-profit organization whose mission is to foster, support, advocate for, and instruct adults in the New River Valley of Virginia who seek opportunities to achieve greater independence through literacy. Services are provided to help adults improve basic skills to achieve personal, employment, and civic goals through instruction in reading, writing, math, and GED preparation; English for Speakers of Other Languages and U.S. Citizenship test preparation; digital literacy; financial literacy; family literacy; and health literacy.
Powered by 150 volunteers and free for all participants, LVNRV's core program is year-round one-to-one tutoring to help local adults overcome barriers and achieve their individual goals. In addition to tutoring, several special programs are held throughout the year; the Fall 2023 semester includes:
Family READS (Reading and English to Achieve Dreams and Success): our signature family literacy program with English language instruction for adults, learning activities for children, and family time together focused on improving English vocabulary
Skill Up VT and Skill Up BRP: partnerships with Virginia Tech and Blacksburg Refugee Partnership include workplace skills training and English language instruction tailored to the specific needs of participants in these programs
Basic Computer Skills: digital literacy classes for beginning computer users to develop workplace skills and stay connected with family and community
Be WELL NRV: a new health literacy program for English language learners, providing instruction in medical-related topics, including understanding medical directives and prescription medication, when to use emergency vs. urgent care, and family wellness
English for Life: our English language learning umbrella program that includes multi-level learning classes and conversation groups throughout the New River Valley
GED to Go!: our new individualized GED preparation program provides an online study platform so students can work at their own pace and on-call tutors to help in the specific areas needed
Involvement with VA-SORH:
LVNRV participated in the VA-SORH mini-grant program which aids local health districts in partnering with community-based organizations to address secondary and tertiary effects of COVID-19 with CDC funding. Through this funding opportunity, LVNRV was able to hire an additional program coordinator and launch the new Be WELL NRV health literacy initiative. 3 classes were held in Spring 2023 with much success and will be repeated in Fall 2023, including the addition of a session for native English speakers.
Photos: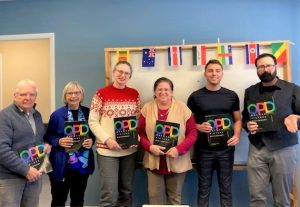 The Page Alliance for Community Action (PACA) is a non-profit coalition committed to promoting healthy life choices for the youth and families in Page County.
They have been very busy this summer providing opportunities and resources focused on preventing substance misuse among our youth and combating childhood obesity with physical activities and nutritional education. Recent projects include:
Sending two teams of youth to YADAPP (Youth Alcohol and Drug Abuse Prevention Project)
Sending a team of youth and adults to CADCA (Community Based, Advocacy Focused, Data Driven, Coalition Building, Association) Leadership Trainings
Getting ready to participate in back to school events at both area high schools to talk to youth about building resilience.
Holding two "Free Market Fridays" in their community gardens so far this summer which provide community members with information and free produce.
Speaking at the Senior Center about the importance of prescription drug monitoring, storage, and disposal.
Holding three weeks of summer enrichment programs for their CCLC (21st  Century Community Learning Center) programs at Luray Elementary School and Page County Middle School where students went to the Science Museum of Virginia, the Shenandoah National Park, and the Warehouse Art Gallery.
Hosting two-week free swim lessons for 60 Kindergarten through 5th grade students at Lake Arrowhead and Hawksbill Pool.
Upcoming Events:
Involvement with VA-SORH:
PACA participated in the VA-SORH mini-grant program which aids local health districts in partnering with community-based organizations to address secondary and tertiary effects of COVID-19 with CDC funding. These funds allowed PACA to expand the reach of their Porch Visit Program and two community gardens.
Photos:
These photos were taken during Page Alliance for Community Action swim lessons, Community Garden visits, Free Market Friday, and youth leadership events: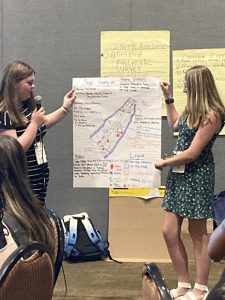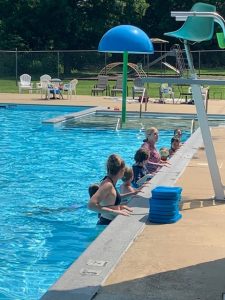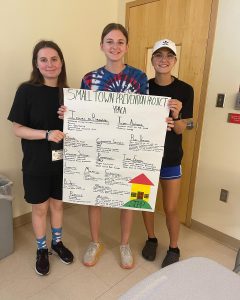 Photo Contest Submissions:
Percita Ellis, Rockbridge County
Julia Murphy, Goochland County
Jon Richardson, Northampton County
Claire Huddleston, Fluvanna, VA
Laura Trull, Rapidan, VA
Patricia Whitley, Eastern Shore, VA
Miranda Ellis, Boydton, VA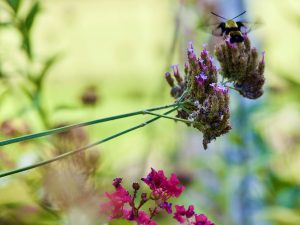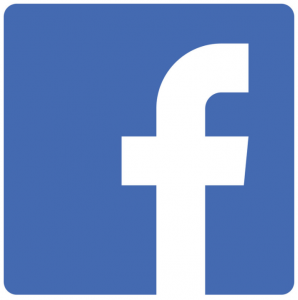 Stay informed about Virginia rural health issues and important updates from our community partners by "liking" us on Facebook!