Virginia State Office of Rural Health
The Virginia State Office of Rural Health (VA-SORH) was established in 1991 to create, fund and support quality and sustainable rural healthcare infrastructure.  VA-SORH is a designated, federally funded office by the Health Resources and Services Administration (HRSA) Federal Office of Rural Health Policy (FORHP). The purpose and mission of VA-SORH is to address and rectify health disparities affecting the state's rural residents.  For nearly 30 years, VA-SORH has provided funding that connects small rural communities with state and federal resources with the goal of developing long-term solutions to address the root causes of rural health disparities.
VA-SORH Photo Contest Submissions
Claire Huddleston, Fluvanna, VA
Laura Trull, Rapidan, VA
Patricia Whitley, Eastern Shore, VA
Miranda Ellis, Boydton, VA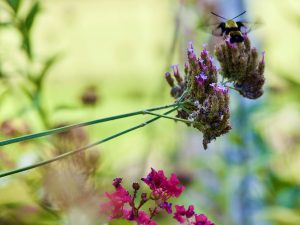 Virginia Rural Hospital Coaching Collaborative, In-Person Workshop
The Virginia Medicare Rural Hospital Flexibility (Flex) Program administers the annual Rural Hospital Coaching Collaborative (RHCC) in partnership with the Virginia Hospital and Healthcare Association with the goal of enhancing the quality of care provided by rural hospitals. The RHCC offers rural hospitals an opportunity to peer share and learn, as well as take advantage of national subject matter expert coaching and resources. On Friday, July 8th, the first in-person RHCC workshop, since 2019, was hosted in Glen Allen, VA at the VHHA headquarters. With Cynosure Health leading the workshop, 27 rural hospital leaders, representing 11 hospital facilities, carried on knowledge sharing discussions about finding bright spots while caring for patients at the bedside and during the care transition journey, prioritization of healthcare workers psychological safety and reporting of adverse events. The workshop concluded with leaders sharing lessons learned throughout the COVID-19 pandemic, for the better and for the worse, and how as a workforce, do healthcare providers not just survive but thrive.
---
HPSA Update from NRHA
Wednesday, July 6, the Health Resources and Services Administration (HRSA) announced a one-year hold on Health Professional Shortage Area's (HPSA) that had been proposed for withdrawal. After months of significant advocacy, the National Rural Health Association (NRHA) applauds HRSA for taking this decisive action. As rural communities rebound from the COVID-19 pandemic, added strains on the workforce would be extremely detrimental. NRHA looks forward to continuing to work with HRSA to ensure the rural health workforce grows.
---
Registration is now open for the 2022 NOSORH Annual Meeting!
Join us at the 2022 National Organization of State Offices of Rural Health (NOSORH) Annual Meeting, which will be hosted in-person in Harrisonburg, Virginia, on October 5th-6th, 2022. There is also the option to register to attend virtually.
We hope to see you there!
For more information, please visit the NOSORH website, linked here.
---
Monkeypox Outbreak Update for Provider Outreach (as of 6/28/22)
The Virginia Department of Health has created the following announcement (linked below) to be shared with providers to raise awareness of the current monkeypox outbreak and resources available to providers. Suggested providers include those working in primary care, urgent care, emergency medicine, sexually transmitted infection clinics, dermatology, gynecology, and oral healthcare. For the most up-to-date information, please visit the VDH Monkeypox website.
To download the VDH announcement, click here.
---
HPSA Re-designation Process
The Health Resources and Services Administration (HRSA) is working through a Health Professional Shortage Area (HPSA) re-designation process. As of April 2021, HRSA announced a large number of HPSAs as "proposed for withdrawal", meaning that these HPSAs could lose their status. On or around July 1, 2022, HRSA must publish an updated list of HPSAs in the Federal Register, which means those proposed for withdrawal will learn whether or not they will retain their designation.
In March of this year, the National Rural Health Association (NRHA) wrote to HRSA expressing concern about the HPSAs proposed for withdrawal and requested that HPSAs have adequate time to apply for redetermination and retain their status before the July 1, 2022 deadline. NRHA is now elevating these concerns to the Department of Health and Human Services (HHS) as the July 1 deadline grows closer and HPSAs are in danger of losing their designation.
---
HPSA 101
The VDH Office of Health Equity has created the HPSA 101 video. This video is intended to describe and explain the process of placing shortage areas in Virginia. The full-length video is 15 minutes long, for your convenience we have broken the video into 5 shorter sections, listed below. For more information, please visit this webpage.
Intro 101
Designations 101
Scoring 101
Nuances 101
Role of the PCO 101
---
May 15-21, 2022 is National EMS Week!
The
Virginia Office of Emergency Medical Services
is an invaluable partner to the Virginia State Office of Rural Health. Together OEMS and SORH engage in activities throughout rural Virginia to educate policymakers and members of the healthcare system on the benefits of a seamless combination of pre-hospital care and the healthcare system.
---
New resource from the National Organization of State Offices of Rural Health (NOSORH):
---
Congratulations to Virginia's Lilypad Award winners!
Four of Virginia's rural health clinics have been recognized as top rural primary care practices in the United States according to the 2022 Lilypad Awards, the first and only ranking program for our nation's 4,800+ Rural Health Clinics. The Lilypad Awards recognize the Rural Health Clinics that outperform their rural primary care practice peers in terms of efficiency and operational excellence.
Virginia's recognized Rural Health Clinics:

Merit Medical Group Richlands
Family Care of Chilhowie
Patrick County Family Practice
Carilion Clinic Family Medicine - Giles
---
VA-SORH 2021 Photo Contest Winners!
The Virginia State Office of Rural Health (VA-SORH) held a photo contest to celebrate the beauty of rural Virginia by capturing its diverse landscapes, weather, wildlife, workforce, and communities. Participants were asked to submit their best photos of rural Virginia for a chance to be featured in the 2022 Virginia State Office of Rural Health calendar!
We have selected three winners whose photographs will be featured in the 2022 VA-SORH Community Calendar:
Anne Powell, White Blaze at Cold Mountain in Amherst County, Virginia
Miranda Ellis, Bee on a Flower in Nelson County, Virginia
Submitted by Amy Bull, taken by Colleen Forst, Sun on the Dock, the Eastern Shore of Virginia
Due to an overwhelming response to the contest we hope to feature all of your beautiful submissions in future VA-SORH outreach materials.
Thank you to everyone who submitted a photograph to the VA-SORH Photo Contest! All participants will receive a copy of the calendar. Those who did not participate in the contest may request a copy of the calendar using this 
Google form
.
---
Happy National Rural Health Day!
Visit the VA-SORH National Rural Health Day webpage: https://www.vdh.virginia.gov/health-equity/state-office-of-rural-health-4/.
---
Revised Geographic Eligibility for FORHP Funding
Beginning with Fiscal Year 2022 (October 1, 2021 – September 30, 2022), Federal Office of Rural Health Policy (FORHP) will consider all outlying Metropolitan Statistical Area counties without an Urbanized Area (UA) population (50,000 or more people) to be eligible for rural health grant programs. For more detail on the addition of outlying metro counties, read the Federal Register Notice, Revised Geographic Eligibility for Federal Office of Rural Health Policy Grants, linked here.
The Rural Health Grants Eligibility Analyzer is a HRSA tool used to determine whether a locality is eligible for funding under the Federal Office of Rural Health Policy. To access the tool click here.
For more information click here.
---
Enter your photos in the VA SORH Photo Contest!
Submit your best photos of rural Virginia for a chance to be featured on the cover of the 2022 Virginia State Office of Rural Health calendar!
Celebrate the beauty of rural Virginia by capturing its diverse landscapes, weather, wildlife, workforce, and communities. Photographers of all experience levels are encouraged to participate. The deadline to submit photos is October 8, 2021. Winners of the photo contest will be announced on November 18th, National Rural Health Day.
For more information and to submit your photos visit: https://www.vdh.virginia.gov/health-equity/state-office-of-rural-health-photo-contest/
---
Interested in learning more about starting a Rural Health Clinic (RHC)?
The VA-SORH website now has a page dedicated to providing you guidance and resources on the CMS Rural Health Clinic program. We are working to provide you up to date information relating to the RHC program and hope you find this page easy to navigate.
To access the VA-SORH RHC webpage: https://www.vdh.virginia.gov/health-equity/state-office-of-rural-health-rhc/
---
Virginia Health Centers celebrate National Health Center Week
August 8th - 14th was National Health Center Week, an annual celebration with the goal of raising awareness about the mission and accomplishments of America's health centers over the past five decades. Tri-Area Community Health and Eastern Shore Rural Health, two Virginia health centers, recognized the hard work of their staff and promoted their services by hosting community fairs and family fun days.
---
Dr. Karen Shelton advocates for rural southwest Virginia in congressional hearing on vaccine confidence
On May 26, 2021, Dr. Karen Shelton, director of
Mount Rogers Health District
and acting director of Cumberland Plateau and Lenowisco Health Districts, testified at the Congressional Testimony for the Committee on Energy and Commerce, Subcommittee: Oversights and Hearing - "A Shot at Normalcy: Building COVID-19 Vaccine Confidence." In her testimony, Dr. Shelton addressed what she believes to be the most important components of a successful vaccination campaign, "access, education, opportunity, and respect." Dr. Shelton stated that "the opportunity that COVID-19 vaccines provide is incredible, but we can and must do more to address barriers to acceptance and access to achieve our goals in an equitable way." To view the recorded virtual hearing or to access the participants' testimonies click
here
.
---
Tri-Area Community Health recognized for community-focused integrated care
Tri-Area Community Health has been recognized for their success in addressing the unique needs of the community they serve. Through integrated care designed specifically for their diverse rural community, Tri-Area Community Health provides quality healthcare to southwestern Virginia. To read the full article in The Rural Monitor by Kathryn Rutz click here.
---
VAFCC launches Volunteer Opportunity Board and Directory
Volunteers are the life blood of our Virginia's free and charitable clinics – indeed they could not provide the vulnerable communities across the Commonwealth with high-quality care without the incredible support of medical and non-medical volunteers. However, due to the pandemic and other factors, clinics have seen a decrease in volunteerism, especially in licensed healthcare providers.
Realizing the critical role volunteers play in service delivery and with the rising need for free clinic services, the 
Virginia Association of Free & Charitable Clinics
, which represents 60 clinics across the state launched a 
Volunteer Opportunity Board & Volunteer Directory
. This is a centralized, easy-to-use, web-based tool that quickly and conveniently connects interested health care volunteers with current volunteer needs in Virginia's free clinics. By visiting this website, interested medical volunteers can review current needs as well as register to add their name to the directory of interested volunteers for free clinics to contact once an opportunity becomes available.
---
NRHA names Riverside Shore Memorial Top 20 Rural Hospital in America
We would like to recognize and congratulate 
Riverside Shore Memorial Hospital
 of Onancock, Virginia for being named one of the top 20 Rural Community Hospitals! The National Rural Health Association announced the 20 highest-ranked prospective payment system (PPS) hospitals in the country based on an evaluation by the Chartis Center for Rural Health. The hospitals are identified using the Hospital Strength Index, the most comprehensive and objective assessment of rural PPS hospital performance.
---
The Eastern Shore Health District started meeting with community health care providers to formulate their vaccination strategy back in October 2020, a couple months before vaccine became available. These partnerships had existed for many years so working together came naturally.
Eastern Shore District Director, Jon Richardson, describes these partnerships in more detail, "We all have attitudes of service and recognized from the beginning it would take all of us working together to take care of our community. We have two main healthcare organizations on the Shore, Eastern Shore Rural Health (ESRH) and Riverside Medical group. Both orgs have been providing vaccines to our community since December, along with clinics held by the Health District. At the onset, we agreed to divide our population into more manageable groups based on the phases. Riverside and ESRH agreed to handle all those in the current phase(s) based on their age/health conditions, with ESRH agreeing to vaccinate anyone wanting an appointment regardless of patient status. The Health Department was then able to focus on the essential worker groups and we have all been working in concert ever since. In addition, the District has partnered with one or both organizations to hold larger events as vaccine has become available."
Richardson also shared some of the methods of communication that the Eastern Shore Health District has implemented in order to most effectively reach the community. "Although email is most efficient, we knew prior to beginning the vaccine campaign, there would be inequity if we relied on email, as many in our community don't have email access or have very slow internet. ESRH and Riverside were accepting appointments via phone so our community had equal opportunity and appointments were made first come, first serve. Phone contact has really been the most successful for us even though internet and email may be more efficient.
We've been using all available media to reach our community including print, social media, phone, radio and word of mouth/grassroots. We have also engaged (formal and informal) leaders in our community to help with messaging. Throughout the pandemic, we have relied on our diversity within ESHD as a major source of strength. It has been our experience that folks in the community prefer to interact with members of our team who share similar cultures and come from the same communities. Recognizing this, and having such a diverse team at ESHD, has gone a long way toward fostering the trust of our community."
While there are many reasons for the Shore's success, Richardson names a few. "First, our ESHD family is great and our partner's teams are great. We are also able to count on the collective strength of our community and our rural nature. Our community is tight knit, resilient and willing to work hard to look out for each other. This is really what made it possible for us to be where we are with vaccinations. There is still much work to do and we look forward to the opportunity to continue to serve our community!"
---
Health Places, Healthy Lives
For many Americans the neighborhood in which they live has a significant impact on their opportunity for optimal health. However, most measures of community characteristics and health outcomes are made at the county or metro level. These often hide vulnerable populations, diluting their impact in mapping and analysis.
Healthy Places, Healthy Lives bridges this gap by combining robust, Census Tract-level, measures into a single visualization. For health outcomes, the visualization uses life expectancy estimates created by the United States Small-Area Life Expectancy Estimates Project (USALEEP). For neighborhood characteristics the visualization incorporates the Health Opportunity Index (HOI), a Census Tract-level index comprising 13 Social Determinant of Health (SDOH) indicators, created by the Virginia
 Department of Health, Office of Health Equity.
---
National Rural Health Day 2020:

A message from Governor Ralph Northam: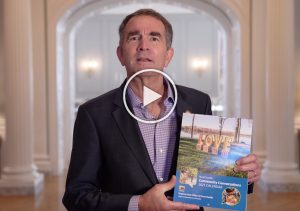 In celebrating the "power of rural," we are excited to announce the release of the first annual VA-SORH "Community Conversations Calendar," created to showcase some of the many resources and the undeniable beauty of rural Virginia. Each month of the calendar highlights a topic commonly discussed during our community conversations and will shine a spotlight on local, regional, and rural Virginia programs, organizations, and resources, dedicated to providing a service for their respected audience. Additionally, each month highlights a "Community Champion," a community leader, an organization, or a specific program dedicated to improving the quality of life of a particular group or of the community as a whole.
 _____________________________________________________
 _____________________________________________________
We want you to be a part of the second edition of the VA-State Office of Rural Health "Community Conversations Calendar!" Please submit photos capturing landscapes, industries, people, or organizations in your rural Virginia community through this 
Photo Submission Form
 for a chance to be included in the 2022 edition of the annual calendar.
 _____________________________________________________
__________________________
---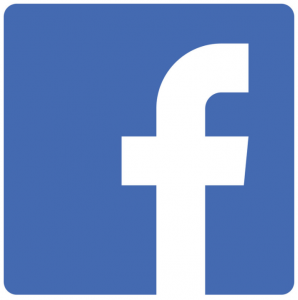 Stay informed about Virginia rural health issues and important updates from our community partners by "liking" us on Facebook!