National Rural Health Day
National Rural Health Day is an opportunity to "Celebrate the Power of Rural" by honoring the selfless, community-minded spirit that prevails in rural America. NRHD showcases the efforts of rural healthcare providers, State Offices of Rural Health and other rural stakeholders to address the unique healthcare challenges that rural citizens face today and into the future. This year's theme is "Driving Change and Going the Extra Mile."
Governor Glenn Youngkin, has officially proclaimed November 17, 2022 to be RURAL HEALTH DAY in the COMMONWEALTH OF VIRGINIA, and calls observance to the attention of all our citizens. To view the proclamation, click here.
---
Healthy Equity, Poverty, and Rural Resilience
This presentation, "Health Equity, Poverty, and Rural Resilience," by Michael Meit, Director of Research and Programs for the East Tennessee State University Center for Rural Health Research, explores:
Rural Health Inequities in the United States and Virginia
Impacts of Poverty in the United States and Virginia
Measuring Prosperity
Rural Resilience: Strengths and Assets
To view the presentation, click here.
---
Introducing Virginia's 2022 Community Star: Nancy Bell
Nancy Bell, Population Health Manager at the West Piedmont Local Health District, has been named this year's Virginia Community Star, by the National Organization of State Offices of Rural Health (NOSORH) for making a positive impact in Virginia's rural communities.
Nancy played an integral role in the completion of the Patrick County Community Health Needs Assessment and Improvement Plan and the subsequent creation of Healthy Patrick County, a community-based coalition that encompasses multiple cross-sector partnerships.
More recently, Nancy has been the driving force behind Bringing Telehealth to Rescue Squad Stations in Patrick County. Last year, Nancy applied for a $35,000 Innovative Rural Programming Award on behalf of Healthy Patrick County, West Piedmont Health District, and Caring Hearts Free Clinic of Patrick County. Her efforts brought needed funding for equipment, software, and staff training. This program allows community members to have medical visits at nearby rescue squad buildings which has been a game changer in reducing transportation barriers to accessing healthcare services and made telehealth a reality for so many.
With a remarkable ability to engage partners in any project she spearheads, Nancy Bell is determined to remove barriers to healthcare access. The Virginia State Office of Rural Health has long turned to Nancy as the rural health subject matter expert.
For more information, please click here.
Q&A
Q: What inspired you to choose your career?
A: "I think everyone deserves equal access to basics that affect quality of life and want to help make that a reality."
Q: In as much detail as possible, please describe your role within your organization and the nature of your work in rural health.
A: "Rural looks different in the communities we serve. Patrick County is extremely rural, isolated geographically, not only from city centers but also within its own geography by rugged mountain terrain, curving roads, and low access to internet and other services most take for granted. My work in rural health includes leading the first Community Health Assessment and Community Health Improvement Plan in Patrick County, bringing many partners to the planning table, and writing grants in support of projects that improve health."
Q: Where do you see opportunities for change in the rural places you serve?
A: "Rural places have many needs. This creates an opportunity to engage academic, business, and nonprofit partners. Opportunities for change include using telehealth for outreach to specialists, developing new partnerships, and weaving funding streams together to achieve commonly agreed upon goals."
VA-SORH Photo Contest Winners!
The Virginia State Office of Rural Health (VA-SORH) held a photo contest to celebrate the beauty of rural Virginia by capturing its diverse landscapes, weather, wildlife, workforce, and communities. Participants were asked to submit their best photos of rural Virginia for a chance to be featured in the 2023 Virginia State Office of Rural Health digital calendar!
We have selected 12 winning photographs to be featured in the 2023 VA-SORH Digital Calendar series:
Victoria Fox, Charles City County, VA
Caroline Williamson, Quinby, VA
Nancy Bell, Franklin County, VA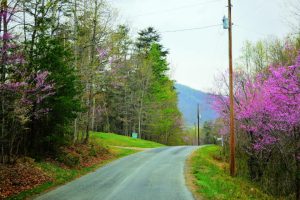 Darlene Wampler, Lake Anna, VA
Miranda Ellis, Boydton, VA
Stephanie Kahrs, Leesylvania State Park
Percita Ellis, Rockbridge County, VA
Robert MacDonald, Tappahannock, VA
Tiffany Thomas, Marion, VA

Reisa Sloce, Norton, VA
Stephanie Kahrs, Shenandoah River State Park
Jon Richardson, Silver Beach, VA