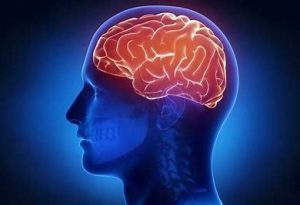 A concussion is a type of brain injury that changes the way the brain normally works. A concussion is caused by a bump, blow or jolt to the head. It can also be caused by a blow to the body that causes the head and brain to move rapidly back and forth. It is important to know that a concussion can occur without a loss of consciousness.
What are the health consequences of a concussion?
Concussions can have serious long-term health effects, especially on the developing brains of children and teens. Untreated concussions can have serious consequences:
Post Concussion Syndrome is a series of symptoms that can be experienced for weeks, months or more than a year after the concussion.
Second Impact Syndrome is a rare condition in which a second, often mild, impact occurs when someone is still suffering from an initial concussion that results in 50% of the cases ending in death and the other half in permanent brain damage.
Chronic Traumatic Encephalopathy (CTE) is a progressive degenerative disease resulting from multiple concussions.
Proper recognition and response can prevent further injury and can help with recovery. If treated properly, the majority of people will fully recover from a concussion. However, untreated concussions can lead to serious injury or death. It is important to learn the signs and symptoms of a concussion.
What are the signs and symptoms of a concussion?
The signs and symptoms of a concussion may occur minutes, hours or days after the injury. It is important to watch for changes in behavior. If one or more of the symptoms below are identified, seek medical attention right away.
Signs and Symptoms of a Concussion
Signs Observed
Signs Reported
Appears stunned or dazed
Headache or pressure in the head
Shows behavioral or personality changes
Balance problems or dizziness
Is confused about events
Nausea/Vomiting
Answers questions slowly and repeats questions
Sensitivity to light or noise
Can't recall events prior or after event
Blurred vision or double vision
Forgets class schedule or assignments
Feel "dazed", sluggish, foggy or groggy
Loses consciousness (even briefly)
Difficulty concentrating or remembering
Trouble thinking or concentrating
Sleep distrubances
Feeling irritable, sad, nervous or more emotional
What should I do if someone has a concussion?
Seek medical attention right away from a health care professional experienced in evaluating and treating concussions.
A concussed brain needs time to heal. Physical activities and activities requiring a lot of concentration should be limited and monitored by a health care professional.
Avoid over-stimulation
Refrain from giving them any medication unless prescribed by the doctor
Learn more about the potential long-term effects of concussions and the dangers of returning too soon to normal activities.