Protect Your Health
COVID-19 Testing in Virginia
This page is intended to provide information about of COVID-19 testing sites in Virginia.  It may not include all testing locations available in your area. Testing locations listed are subject to change (may no longer perform COVID-19 testing services). Listing of a testing location does not constitute endorsement by VDH.
Testing
Please use these resources to find COVID-19 testing.
Hospital emergency rooms, urgent care providers and rescue squads are intended for medical emergencies, not routine COVID-19 testing.
Appointments
Contact the testing location directly to make an appointment, if appointments are necessary. VDH cannot confirm that these testing sites have appointments available.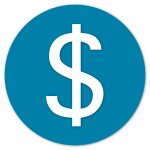 Costs
For information regarding cost, call ahead to your local Pharmacy, Healthcare Provider, or Insurance company.
Questions
For questions, please contact the VDH Call Center at 1-877-ASK-VDH3 (1-877-275-8343).
In addition to the resources on the testing locator map, you may find additional testing sites in your area by visiting:
*In some locations, free testing may be limited to those who are uninsured, underinsured, or are Medicare/Medicaid recipients. Please contact the testing site for more details on eligibility.
**Sites conducting Pediatric COVID-19 screening and testing may have age restrictions and additional criteria. Please contact the testing site for more details.
External link will open in new a window.  Click link to exit Virginia Department of Health Website.