Protect Your Health
COVID-19 Testing
VDH continues its partnerships with retail pharmacies and Community COVID-19 Testing Events. This will help meet the higher demand for COVID-19 testing. Let's save hospital emergency rooms, urgent care providers and rescue squads for medical emergencies.
When to Test for COVID-19 After Close Contact With Someone With COVID-19
If you have questions about testing or the type of test to use, talk with your healthcare provider or refer to the test kit's instructions.
VDH recommends COVID-19 testing for the following people:
People who have

symptoms of COVID-19

.

People who have come into

close contact

with someone with COVID-19 should be tested to check for infection at least 5 days after they last had close contact with someone with COVID-19. The date of the last close contact is considered day 0.

People who are not

up to date with their COVID-19 vaccines

who are prioritized for expanded

community screening

for COVID-19.

People regardless of vaccination status who have been asked or referred to get testing by their school, workplace, healthcare provider,

state

,

tribal

,

local,

 or

territorial health department

.

People who plan to travel or who have recently returned from travel with some exceptions [Español ] for fully vaccinated [Español ] people

If possible, people who participate in activities that are higher risk for COVID-19 exposure (e.g. attending large events where social distancing is not possible, or being in crowded indoor settings).

If possible, people who plan to visit someone at

high-risk for developing severe COVID-19

.
Coronavirus
Self-Checker
A tool to help you make decisions on when to seek testing and medical care.


[Español]
What should I do if I can't find a test?
If you are unable to get a test or an appointment due to the high demand that Omicron has posed, there are steps you can take to minimize your risk of potentially spreading COVID-19:
If you're sick and unable to get a test or appointment
Testing is recommended at least 5 days after exposure
Get Tested
Find Your COVID-19 Test
VDH has partnered with Walgreens Pharmacy to offer free COVID-19 antigen tests (using Abbott BinaxNOW tests) at many stores across the state - stores participating in the program are listed on the Walgreens Partnership page or on the Testing Site locator page.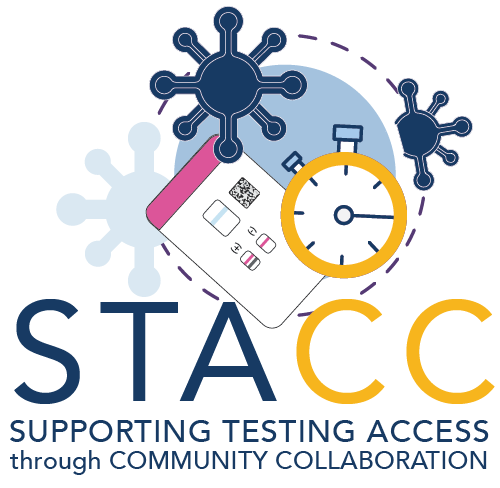 Community members can pick up FREE test kits from participating libraries (library cards aren't required) and take the kits home to self-test for COVID-19 through VDH Supporting Testing Access through Community Collaboration (VDH-STACC).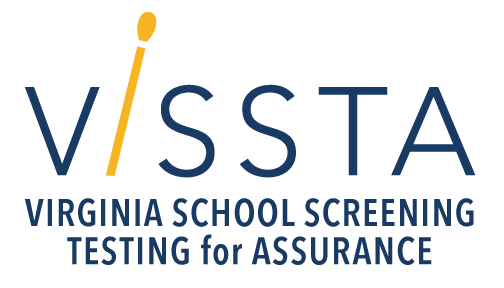 The Virginia Department of Health (VDH) and Virginia Department of Education (VDOE) are partnering to launch a new COVID-19 testing program for the 2021 - 2022 school year, Virginia School Screening Testing for Assurance (ViSSTA).
Have a question?
More information on COVID-19 testing
Covid-19 Related Questions
Does my workplace need a CLIA certificate to test employees for COVID-19?
Yes. In an effort to provide support to workplaces who may be doing COVID-19 testing, the U.S. Centers for Medicare and Medicaid Services (CMS) has prepared materials to outline the simple steps necessary to do this. Generally, a CLIA certificate of waiver is necessary for a workplace to do testing.  For information regarding CLIA requirements and the application process for workplace COVID-19 testing, please see the Quick Start Guide for COVID-19 Testing in the Workplace (PDF) (5 pp, 3.4MB) and the Workplace COVID-19 Testing Fact Sheet (PDF) (2 pp, 152KB).
Please note: CMS is temporarily exercising enforcement discretion and allowing employers to start waived SARS-CoV-2 Point of Care testing after a facility has submitted a CMS-116 application.
External link will open in new window.  Click link to exit Virginia Department of Health Website.