Protect Your Health
COVID-19 Testing
There are many ways to access COVID-19 testing in Virginia. At-home rapid antigen tests are available through the federal government, through VDH, through Medicare and private insurance companies, and for purchase from retail pharmacies. Learn more about whether to get tested, where to get tested, and what to do after testing below.
VDH recommends COVID-19 testing for the following people:
People who plan to travel or who have recently returned from travel with some exceptions [Español ] for fully vaccinated [Español ] people

If possible, people who participate in activities that are higher risk for COVID-19 exposure (e.g. attending large events where social distancing is not possible, or being in crowded indoor settings).

If possible, people who plan to visit someone at

high-risk for developing severe COVID-19

.
Coronavirus
Self-Checker
A tool to help you make decisions on when to seek testing and medical care.


[Español]
COVID-19 testing is available to every Virginian. Vaccination is the most important tool to reduce the spread of COVID-19. Get vaccinated
At-⁠home COVID-⁠19 testing
At-home testing allows a person to collect a specimen and perform either a molecular or antigen test at home according to directions provided with the kit.
Testing Site Locator
Find a testing location in your community, including rapid and lab-based testing locations. Be sure to check for appointment availability and cost before you go!
Free at-⁠home COVID-⁠19 tests
Every home in the U.S. is eligible to order 16 free at-⁠home COVID-⁠19 tests. The tests are completely free through federal resources. Orders will usually ship in 7-12 days.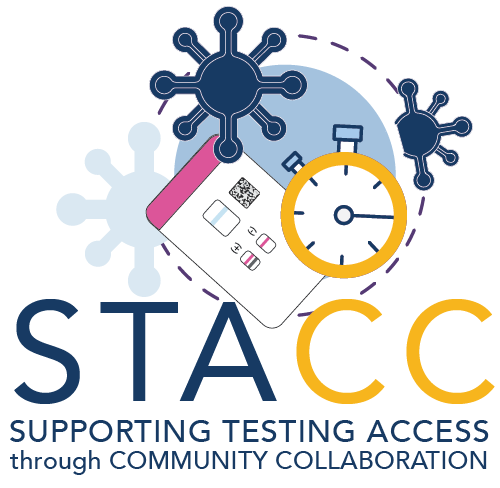 Community members can pick up FREE test kits from participating libraries (library cards aren't required) and take the kits home to self-test for COVID-19 through VDH Supporting Testing Access through Community Collaboration (VDH-STACC).
Walgreens Partnership
VDH has partnered with Walgreens Pharmacy to offer free COVID-19 antigen tests (using Abbott BinaxNOW tests) at many stores across the state.
Community Testing Events
Local Health Districts plan and host community testing events across Virginia. Check your LHD website or VDH's testing locator to find one near you!
What should I do if I can't find a test?
If you are unable to get a test or an appointment, there are steps you can take to minimize your risk of potentially spreading COVID-19:
K-12 and Child Care Testing
The Virginia Department of Health has launched the Virgina School Screening Testing for Assurance (ViSSTA) program and Test to Stay. Elementary, middle and highschools may choose to participate in ViSSTA. Child care facilities and K-12 schools have the option of participating in Test to Stay.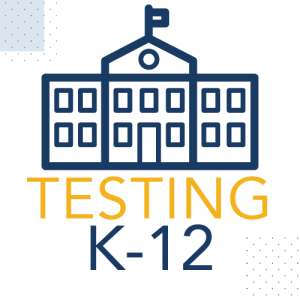 VDH offers COVID-19 testing resources to all K-12 schools in the Commonwealth, including screening PCR testing through theVirginia School Screening Testing for Assurance (ViSSTA) Program and diagnostic rapid antigen test kits. Schools have the option to implement Test to Stay, that can help minimize the impact of quarantine and limit school absences after a COVID-19 exposure.
VDH is offering at home rapid antigen test kits to child care facilities through their local health districts. Test kits can be used for diagnostic testing of students, staff, and teachers ages 2 and older who have COVID-19 symptoms or a close contact exposure. Test kits may also be used to support a Test to Stay option for eligible students and staff.
Have a question?
More information on COVID-19 testing
Covid-19 Related Questions
Does my workplace need a CLIA certificate to test employees for COVID-19?
Yes. In an effort to provide support to workplaces who may be doing COVID-19 testing, the U.S. Centers for Medicare and Medicaid Services (CMS) has prepared materials to outline the simple steps necessary to do this. Generally, a CLIA certificate of waiver is necessary for a workplace to do testing.  For information regarding CLIA requirements and the application process for workplace COVID-19 testing, please see the Quick Start Guide for COVID-19 Testing in the Workplace (PDF) (5 pp, 3.4MB) and the Workplace COVID-19 Testing Fact Sheet (PDF) (2 pp, 152KB).
Please note: CMS is temporarily exercising enforcement discretion and allowing employers to start waived SARS-CoV-2 Point of Care testing after a facility has submitted a CMS-116 application.
External link will open in new window.  Click link to exit Virginia Department of Health Website.