The mission of the West Piedmont Health District is to achieve and maintain optimum personal and community health by emphasizing promotion of disease prevention and environmental protection.
---
Attention Senior Citizens: Please do not come to the health departments for paper registration forms. They are not available at this time. Registration forms will be available as soon as we are cleared to begin vaccinating those 75 age and over. Hopefully, that will be next week.
Currently, we are vaccinating group 1A, essential medical workers.
Group 1B includes persons age 75 and older and frontline essential workers, like police officers and teachers.
Vaccinations for people 75 and older will be by appointment only with preregistration required. We will announce here and on our Facebook page when it is time to register for an appointment to receive a vaccination.
Please do not call the switchboard for information about the COVID vaccine. We are receiving an abundance of calls, and this is effecting our ability to perform other health department functions.
Thank you for your patience. And in the meantime, keep wearing your mask and avoid crowds.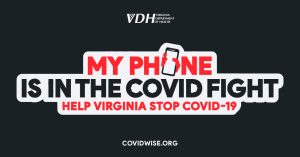 For information on emergency closings and/or delayed openings visit our Facebook page: