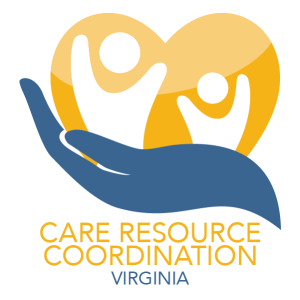 Protect Your Health
Care Resource Coordination
The Care Resource Coordination is a program for people who tested positive for COVID-19 and need support to isolate safely, such as food, childcare or shelter.
This program is also for those who are experiencing long-term impacts of COVID-19, called Long COVID.
Do you need support following a COVID-19 infection?
If you or someone you know is actively isolating at home and needs assistance or needs support getting care for Long COVID, help is available at no cost for those that qualify. Your local care resource coordinator can help identify local resources for support.
A Local Approach to COVID-19

Support
This program operates on a local level. Care Resource Coordination is managed by the Virginia Department of Health, local health departments, and their partners. Each health department has created or will create a network of community-based partners who connect people to services they are eligible for. Examples may include medication delivery, health care, help applying for unemployment, local housing agencies, food banks, childcare providers, and more. Help is given based on need. 
Care Resource Coordination supports COVID-19 care needs by connecting people with resources. This makes it possible for people in isolation to stay home and those with Long COVID to get the care they need. A local Care Resource Coordinator helps people apply for local resources or services they may be eligible for.  
The Care Resource Coordinator can also connect people to longer-term local services to support ongoing health and social needs. Care Resource Coordination provides the information people need in their preferred language. 
Need assistance related to COVID-19 infection? Contact your local health department by using the locator links listed below.
Frequently Asked Questions
Have a question?
Contact Us
External link will open in a new window.  Click link to exit Virginia Department of Health Website.