Upcoming Events in the District
Seasonal Influenza Vaccine is available!
Call for your flu vaccination appointment
757-787-5880 in Accomack or 757-442-6228 in Northampton.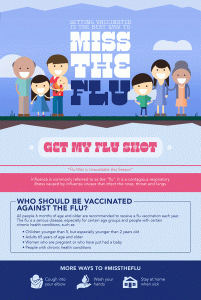 Hot Topics
                                         COVID-19 – Coronavirus Information
FOR IMMEDIATE RELEASE                                                                      May 5, 2020
Contact: Jon Richardson (757) 302-4271
Eastern Shore Health District Announces Free Drive-Thru COVID-19 Testing
(Accomac, Va.) – The Eastern Shore Health District is reaching out to residents to understand more about COVID-19 and help prevent further spread in our community.  We are offering free COVID-19 testing at a drive-thru testing clinic and the opportunity to complete a 5-minute questionnaire. Your participation is voluntary and any information you provide in the questionnaire will remain confidential. If you choose not to participate, it will not affect your access to testing.
The event will be held on Friday and Saturday, May 8th and 9th, at Eastern Shore Community College from 10 am-6 pm Friday and 9 am-4 pm Saturday or until testing supplies run out.  Our trained teams from the Virginia National Guard will administer the tests and Health Department staff will provide you information on how to best protect yourself and others from COVID-19 transmission.  You will receive a call from the Eastern Shore Health District with your results.
If you have any questions about this project, you may contact the Eastern Shore Health District at 757-787-5880.  You can also visit https://www.cdc.gov/coronavirus/2019-ncov/index.html or vdh.virginia.gov/coronavirus for the latest information on how to protect yourself and your community from COVID-19.
Thank you for participating in this community project to help reduce the spread of COVID-19 on the Eastern Shore of Virginia.
Severe Lung Illness Associated with Vaping    Surgeon General's Advisory and Recommendations to Parents and Schools (printable)
Printable Electronic Cigarettes Fact Sheets   English   Espanol
Minimum Immunization Requirements for School and Daycare Admittance (printable)
Poultry Workers' Health and Safety Brochure
Virginia Department of Health news-feed