Food and General Programs
Our Environmental Health staff provides services in many program areas including: risk-based food safety inspections at restaurants; animal bite investigations to assure rabies prevention and control; tourist establishment sanitation at hotels, campgrounds, and summer camps; swimming pool sanitation; marina sanitation; public beach monitoring; migrant labor camp sanitation; the inspection and permitting of weekend festivals (call for information about festival applications and standards), investigating environmental complaints; and conducting environmental assessments of lead hazards at the homes of children with elevated blood lead levels.
On-Site Sewage & Water Services The Onsite sewage and water supply program offers many services.  These services include the applications to construct a private water supply and/or onsite sewage system, as well as applications for a Certification Letter.  Our services also include complaint investigations, inspections of wells and sewage systems, the review of AOSE (Authorized Onsite Soil Evaluator), otherwise known as the private sector, and the review of engineer plans.
Building Permit Review Application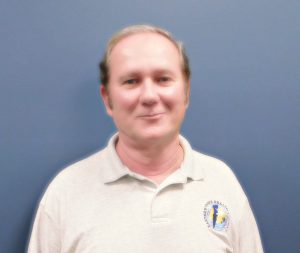 "When citizens have called other agencies without finding  a solution to their problem, or an answer to their question; it is personally rewarding to find the information they need, or identify the agency that can assist them. I believe it restores people's faith in government when a public servant makes a concerted effort to help them." 
– Keith Privett, Environmental Health Supervisor