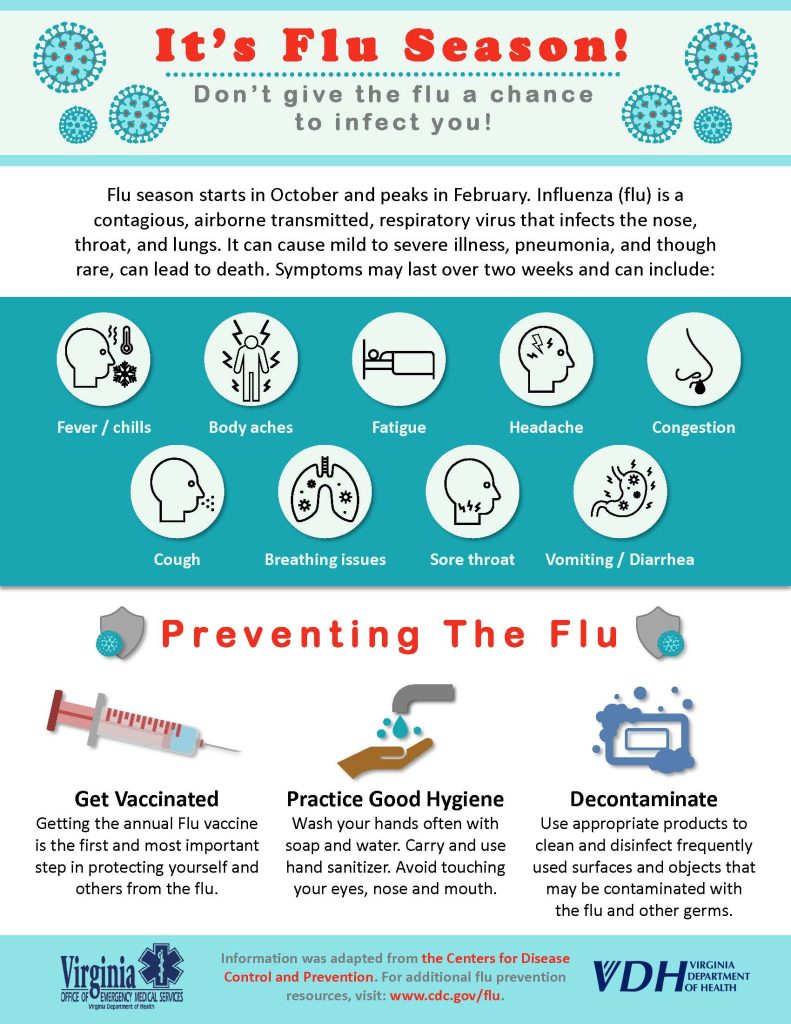 It's Flu Season: Flu season starts in October and peaks in February. December's health and safety infographic focuses on identifying symptoms of the flu and the best ways you can prevent becoming infected.
Symptoms of the flu:
Fever/Chills
Body aches
Fatigue
Headache
Congestion
Cough
Breathing Issues
Sore Throat
Vomiting/Diarrhea
Preventing the Flu:
Get vaccinated
Practice good hygiene
Decontaminate
Visit bit.ly/OEMSHealthAndSafetyInfographics and https://www.cdc.gov/flu/ to learn more!