Food Regulations Newsletter
2016 Virginia Food Regs Newsletter
Effective Date July 12, 2016 The Food Regulations were amended to be consistent with the current 2013 Food and Drug Administration's (FDA) Food Code and the Supplement to the 2013 FDA Food Code. Many of the changes simply refine and provide further clarity to our existing regulations.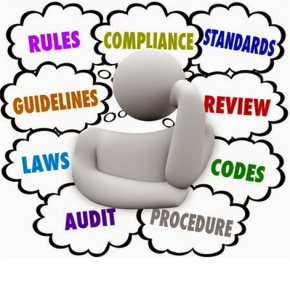 Significant changes include:
The term "potentially hazardous food" was changed to "time/temperature for safety" (TCS) food to better reflect the nature of the food;
Cut leafy greens were added to the list of TCS foods that require time and/or temperature control to ensure that the food is safe to consume;
By July 1, 2018 each food establishment needs to employ at least one Certified Food Protection Manager who has supervisory and management responsibilities;
Employees must be aware of food allergens and their dangers;
Salmonella (nontyphoidal) has been added to the list of infections that food establishment employees must report to the person in charge;
The establishment must have procedures in place for employees to follow when responding to a vomiting or diarrheal event in the food establishment;
Wild mushrooms cannot be sold unless the establishment has been approved to do so by the regulatory authority;
Bare hand contact with ready-to-eat food ingredients may be allowed if the food is going to be sufficiently heated before service;
Requirements for cooking raw animal foods using a noncontinuous cooking method are specified;
A food establishment may not offer undercooked ground meat on a children's menu;
Thawing requirements for fish that has been packaged using a reduced oxygen packaging method are specified;
Food establishments using reduced oxygen packing (ROP) methods must provide their HACCP Plan to the Health Department prior to using the ROP method;
Water sampling requirements for food establishments using a private well have been updated to be consistent with the office of drinking water requirements; and
A new provision specifies requirements for food establishments that wish to allow dogs in an outdoor dining area.
The VDH changes are adopted concurrently with the Virginia Department of Agriculture and Consumer Services' (VDACS) adoption of the current 2013 FDA Food Code and the 2013 Supplement.
Violations previously designated as "Critical" or "Non-critical" will now be referred to as "Priority", "Priority foundation" or "Core" to better identify risk-based controls within the Regulations.
Priority identifies a provision in the Regulations whose application contributes directly to the elimination, prevention, or reduction to an acceptable level, hazards associated with foodborne illness or injury and there is no other provision that more directly controls the hazard.
Priority foundation identifies a provision in the Regulation whose application supports, facilitates, or enables one or more Priority items.
Core identifies a provision that is not Priority or Priority foundation and that usually relates to general sanitation, operational controls, sanitation standard operating procedures (SSOPs), facilities, equipment, or general maintenance.
---
To find a list of the most up-to-date Guidance Documents, please see the Virginia Regulatory Townhall website All Food and General Environmental Services guidance documents can be found in the "ENV" section. Guidance documents contain further explanation of a regulatory process or define a standard put in place by the Office of Environmental Health Services.