NOTICE FROM THE BEDDING PROGRAM: Due to limited resources during COVID-19, any licenses or permits valid on 3/30/2020 (that would otherwise expire prior to the end of the Declaration of Emergency) will not expire while the Declaration of Emergency is still in effect.
Regardless of when the renewal is processed, renewed licenses will retain their original expiration period (i.e. those expiring in May 2020 will expire in May 2021 once renewed).  As such, we are continuing to process license renewals at this time.
Updated licenses showing a current valid state will be provided digitally upon request at BUFI@vdh.virginia.gov.
To view and comment on in-progress amendments to 12VAC5-125, Regulations for Bedding and Upholstered Furniture Inspection Program, click here.
All manufacturers, importers, distributors, reupholsterers, and renovators must be licensed to offer bedding and upholstered furniture for sale in Virginia. All bedding and upholstered furniture must be tagged with an acceptable law label that provides the company's name, identification of the contents of all concealed stuffing, and the Uniform Registry Number used to identify the place of manufacture.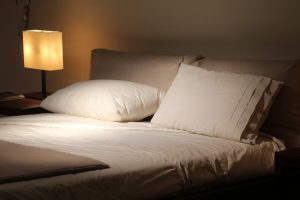 The Bedding and Upholstered Furniture Program also permits and inspects facilities that sell or commercially distribute used bedding and upholstered furniture.  These used articles are required to be properly sanitized before they are offered for resale in stores like thrift shops or any other place that sells or rents previously owned merchandise. Sanitizing helps protect the consumer from exposure to harmful germs and pests like bedbugs.