748 Battlefield Blvd N
Chesapeake, VA 23320
(757)382-8600 MAIN
Click Here For Departmental Phone Numbers.
We are dedicated to preventing illness, promoting healthy lifestyles and protecting the environment for all the citizens of Chesapeake.
Rite Aid is offering COVID19 Vaccination
Rite Aid is offering COVID19 Vaccination by appointment only at several locations in Chesapeake.  Please check your eligibility to schedule an appointment at https://www.riteaid.com/pharmacy/covid-qualifier 
---
SIGN UP

FOR YOUR FREE COVID-19 VACCINE
GET PRE-REGISTERED – Sign up and put your name on the list.  Vaccinations are given to people most in need first, based on CDC guidelines for eligibility and prioritization.  Sign up and be ready when your turn comes.
GET VACCINATED – We will stay in touch, with regular updates.  When it's your turn, we'll contact you to get scheduled.
Call 1-877-VAX-IN-VA (1-877-829-4682)
7 days a week, 8 a.m. – 8 p.m.
Service available in English and Spanish.
Call-back service in 100+ languages.
TTY service for people who are deaf or hard of hearing.
---
The more Virginians download COVIDWISE , the greater the chance we have to find, and fight, potential outbreaks.
We're asking all individuals, employers, businesses, schools, associations, and groups in Virginia to work together and spread the word about COVIDWISE so we can protect ourselves and our communities.  Join the movement and download COVIDWISE for free in the App Store and on Google Play. COVIDWISE.org today!
While we learn more and more about COVID-19 each day, there are still many questions about daily life and how to best stop the spread of the virus. First and foremost, the most important information has not changed:
– Wear a face covering
– Physical distance at least 6 feet
– Frequent and thorough hand washing
Our staff continues to monitor the situation around the clock. We are working diligently behind the scenes to help protect our community and maintain services. For your convenience, we have compiled a resource guide to frequently asked questions.
If you have a specific question not covered in the links below, please call the Southside COVID-19 hotline (757) 683-2745 for the fastest result. Due to the sheer volume of cases, we cannot guarantee your inquiries to our Chesapeake Health Department staff will be answered in a timely fashion. The Southside hotline is open Monday through Friday from 9:00am to 12:30pm and from 1:30pm to 5:00pm.  Messages will be monitored over the weekend and answered as soon as possible. 
**Please DO NOT CALL to report face covering violations**
To file an online complaint about Executive Order 72 (Common Sense Surge Restrictions) related only to cloth face coverings, physical distancing and capacity requirements, click <here>.
---
Chesapeake Health Department
is operating on a modified schedule
Utilizing our online services remains the safest option. Everyone entering the building will be subject to health screening and asked to abide by proper hygiene procedures and physical social distancing guidelines of remaining at least 6 feet apart at all times. Please seek immediate medical attention and do not enter the building If you are exhibiting symptoms :
Chills
Congestion or runny nose
Cough
Diarrhea
Fatigue
Fever
headache
Loss of taste or smell
Muscle or body aches
Nausea or vomiting
Shortness of breath or difficulty breathing
Sore throat
As an additional precaution, customers seeking in person services, such as clinic visits and environmental health services, will be asked to wear a face covering. Refusal to do so may result in services not being offered. Disposable masks will be available onsite.
Our building is open by appointment only Monday through Friday except government holidays from 8:15 a.m. to 5:00 p.m., Most services will continue to be offered online and via phone.
Clinic—Family Planning, Immunizations, Sexually Transmitted Infections (STI) Clinics offered Monday through Friday by appointment only 382-8631
WIC  –  Business, including new client eligibility and benefit issuance, can be done via phone. Please speak with a WIC staff member for more details. 382-8608
Vital Records – 382-2694 or 382-8677.
LTSS (Pre-admission Screenings) – Home visits are suspended. LTSS (PAS) waiver  screenings conducted via phone only. 382-8705.
Environmental Health – The public is strongly encouraged to conduct all business online. For a list of services and resource links please visit our website , email ChdEnvHlth@vdh.virginia.gov or call 382-8672.  Please email/mail all well, septic, restaurant, and hotel applications.  All septic, hotel, and restaurant applications that contain engineered or architecture plans need to be mailed.  Payment is required either by phone or by personal check and can be made between the hours of 8:15 am to 3:45 pm.
Environmental Health Mailing / Email & Phone Numbers:
Chesapeake Health Department
Attention: Environmental Health
748 Battlefield Blvd N
Chesapeake, VA 23320
Email:  chdenvhlth@vdh.virginia.gov
Phone: 757-382-8672
Fax:  757-382-8713
Further adjustments may be made based on this rapidly changing situation. We appreciate your patience. Please stay safe and well. Thank you.
---
COVER VIRGINIA – Connecting Virginians to Affordable Health Insurance
The Medicaid rules have changed and now more adults living in Virginia have access to quality low-cost and no-cost health coverage. Virginia Medicaid offers several low-cost and no-cost health coverage programs for eligible children, pregnant women and adults, including individuals with disabilities. Find out if you qualify.
---

BabyCare is a free home visiting program through the Chesapeake Health Department. Our team of registered nurses, outreach workers and support staff provide pregnant women and their children with the tools needed for a healthy pregnancy and beyond.  Click here for more information.

---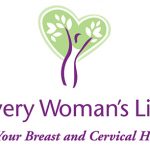 Every Woman's Life (EWL) is a program of the Virginia Department of Health that helps uninsured, low-income women gain free access to life saving breast and cervical cancer screenings and services. Click here for more information
---
Vital Records Certificates
We have made it easy for you to get copies of important legal documents, like birth, death, marriage and divorce certificates. Find out more here!
Birth * Death * Marriage * Divorce
$12.00 per search
Vital Records are available to immediate family members only (mother, father, husband, wife, child, brother, sister and grandparents). Valid ID required. Birth records can be issued to a legal guardian with proof of custody.
---

Domestic Violence and Human Trafficking
Prevention and Response Resources
If you, or someone you know, is in a domestic violence or human trafficking situation there is help available. If you are in immediate danger please call 911. For other crisis resources, visit the following:
(757) 251-0144




(757) 631-0710

 


(757) 251-0144




(757) 625-4248
The National Human Trafficking Hotline: 1-888-373-7888 or text INFO to 233733
Homeland Security Investigations Tip Line: 1-866-347-2423
The National Domestic Violence Hotline: 1-800-799-7233
South Hampton Roads Coordinated Crisis Response Hotline (757) 251-0144
---
Healthy Chesapeake – Building a Culture of Wellness
Healthy Chesapeake is committed to building a culture of wellness that supports, sustains and advocates for a healthier Chesapeake. Working together we can advocate for a healthier Chesapeake where people live, learn, play, work and worship.
Visit our website at http://www.healthychesapeake.org or contact us at healthychesapeake@gmail.com for more information..