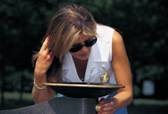 State governments, such as Virginia, are approved to implement these rules and drinking water standards for EPA through the Waterworks Regulations. Virginia has established secondary standards (nuisance-related) for drinking water in the Waterworks Regulations also.
Consumer Complaints:
If you have a complaint please contact a representative from one of our field offices using contact information found on our contact us page.  Your request will be documented by the designated field office to use as reference.