U.S. & World Antimicrobial Awareness Week took place November 18-24, 2022.
Download the Antibiotic Awareness Week 2022 Flyer PDF to visit the links listed in the image above.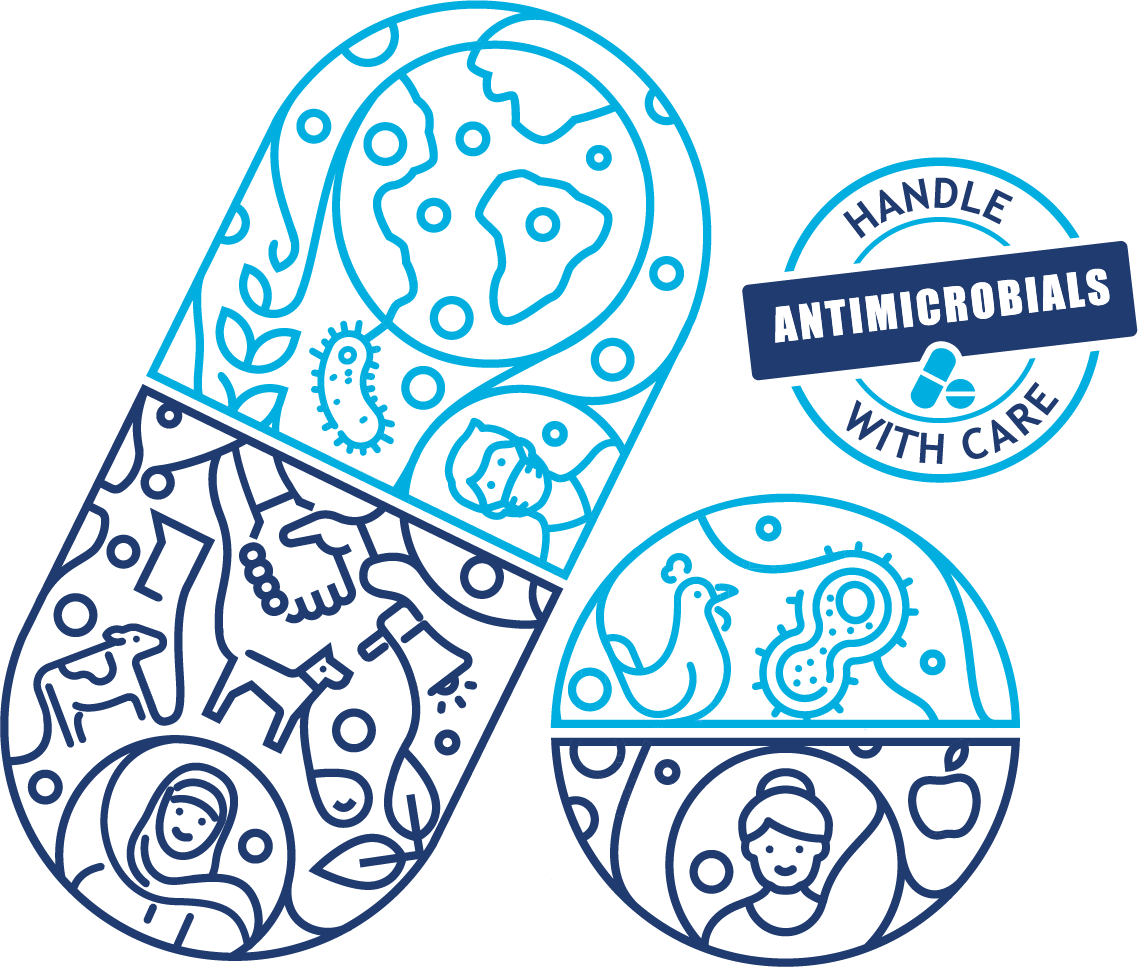 U.S. Antibiotic Awareness Week (USAAW)
Antibiotic Awareness Week is an annual one-week observance that gives participating organizations an opportunity to raise awareness of the importance of appropriate antibiotic use to combat the threat of antibiotic resistance. Please join us for the following events and take advantage of the resources below to help bring awareness to health care providers and patients during this important week.
WHO Antibiotic Awareness Week
World Antimicrobial Awareness Week (WAAW) is celebrated from 18-24 November every year. The 2022 theme, Preventing Antimicrobial Resistance Together, calls on all sectors to encourage the prudent use of antimicrobials and to strengthen preventive measures addressing AMR, working together collaboratively through a One Health approach.
For more information about WAAW activities, the new Go Blue for AMR campaign, stories and resources, click here!
---
Check Out the Following Events During USAAW
Opens document to download
External link will open in new window.  Click link to exit Virginia Department of Health Website.