The purpose of VDH's Pregnancy Loss Services Pilot Project is to build the capacity of community organizations to provide pregnancy loss support and education services to individuals and groups (including families) who have experienced pregnancy loss, including but not limited to miscarriage (including molar and ectopic pregnancy), termination for medical reasons, stillbirth and neonatal death, and sudden, unexpected death of an infant.
While pregnancy loss is defined differently throughout the world, the World Health Organization (WHO) defines a miscarriage as a baby who dies before 28 weeks of pregnancy and a stillbirth as a baby who dies at or after 28 weeks (World Health Organization, 2021). An estimated 10% to 20% of known pregnancies end in miscarriage, and an additional 1% end in stillbirth (Weir, 2018). Research suggests that even after the birth of a healthy child, some parents who have experienced pregnancy loss continue to grieve for much longer than previously thought by health care professionals (Leis-Newman, 2012). Pregnancy loss may affect future pregnancies, the ability of a parent to care for their other children, and may lead to the development of mental health issues (e.g. anxiety, depression, and post-traumatic stress disorders).
By increasing access to pregnancy loss support services among Virginians, VDH aims to help individuals and families heal, thus resulting in positive health outcomes for children, adults, families, and communities.
The following agencies partner with VDH to offer pregnancy loss services:
Contact reproductivehealth@vdh.virginia.gov for more information.
Full Circle Grief Center, a nonprofit organization in Richmond, Virginia, developed a Bereavement Manual to help grieving families and anyone supporting grieving families, including families facing pregnancy loss.
Pregnancy Loss Promotional Materials
Share these Pregnancy Loss messages on social media or with those who need support.  To save images, right click and "Save image as" to your digital device.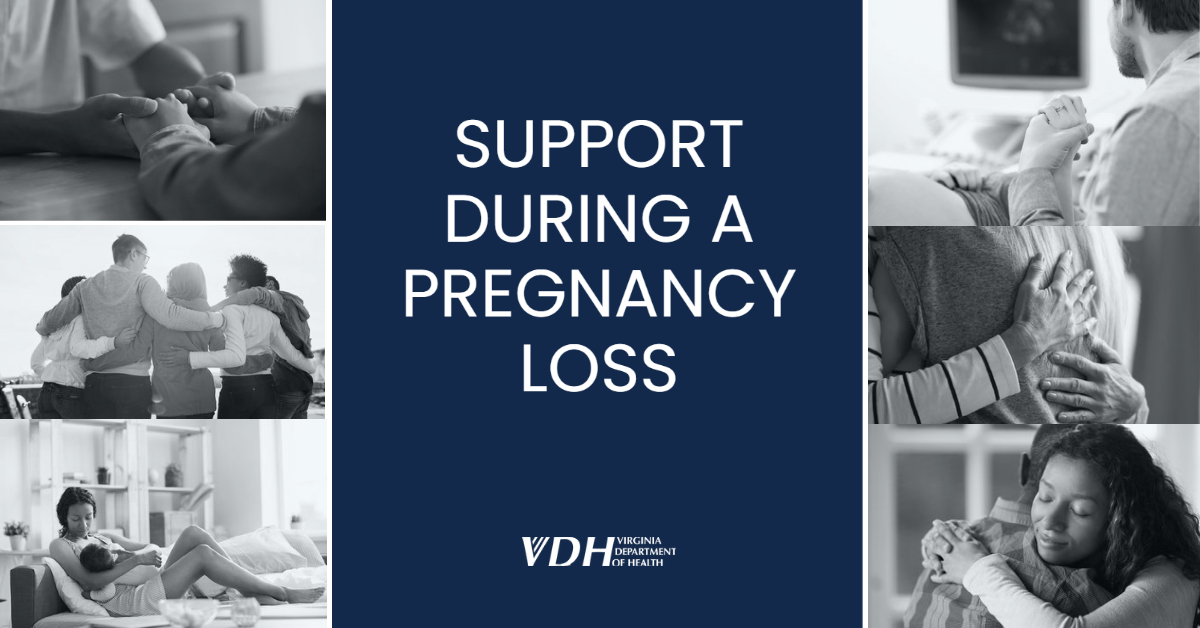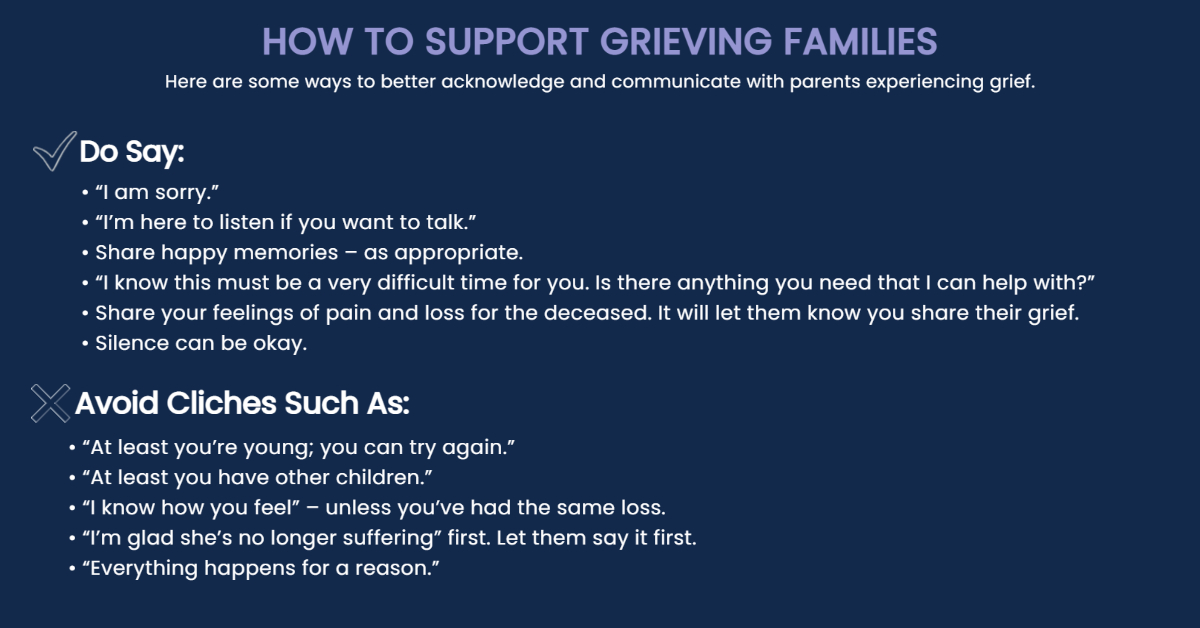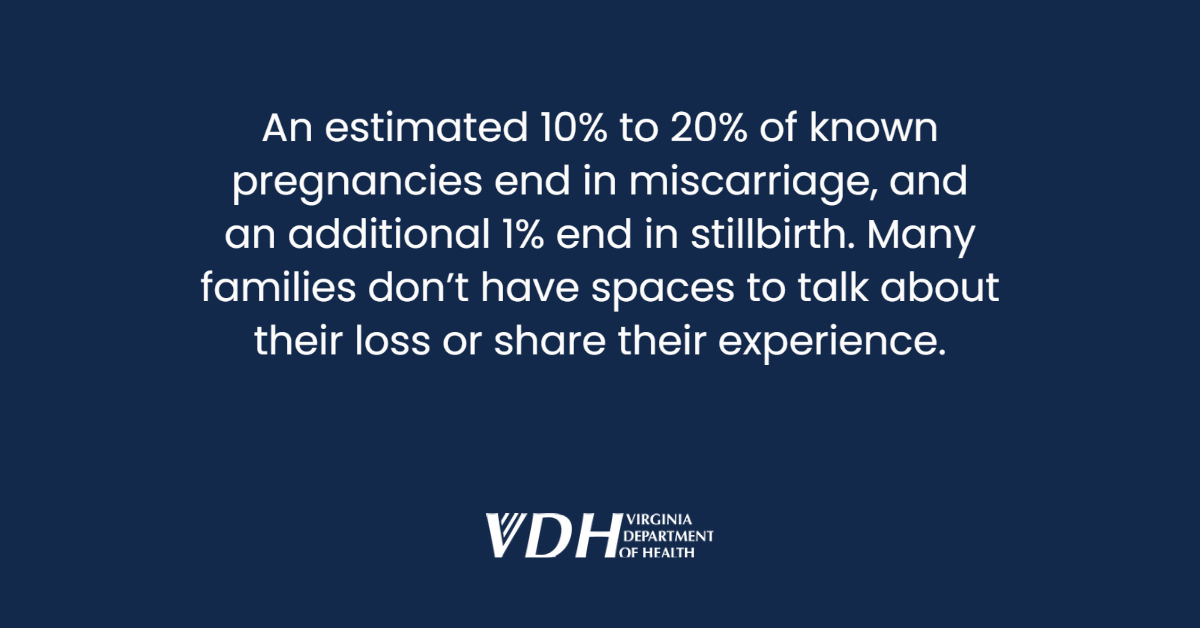 Pregnancy After Prenatal Loss Video
Families who have experienced pregnancy loss deserve support. Learn how VCU, one of VDH's partner agencies, works with families as they navigate pregnancy after loss.