Anyone can volunteer.
Whatever your experience or training, your community needs you. In Virginia there are 24 Medical Reserve Corps (MRC) units and more than 9,900 volunteers.  Because each community has different needs, the MRC units throughout Virginia vary in structure and activities.
Virginia MRC volunteers support their communities in many ways...
Medical Surge:  VA MRC units provide basic and advanced life support tents at large community events such as the Rock-N-Roll Marathon in Virginia Beach, Presidential Inaugurations on the National Mall, Wallops Island Rocket Launches on the Eastern Shore and the Summer Special Olympics in Richmond.
Health Screenings: VA MRC volunteers continue to provide free health screenings at senior living residences, homeless shelters and community events.
Vaccination Clinics:  Yearly, volunteers support school and community based seasonal influenza and TDAP vaccination clinics.  During the H1N1 Pandemic in 2010, nearly 2,000 volunteers assisted VDH in vaccinating the public.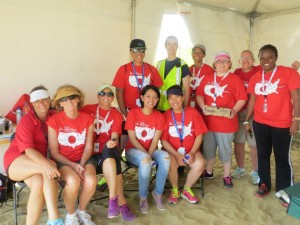 MRC volunteers also provide free rabies vaccinations to family pets during community clinics.
Public Health Outreach and Training:  MRC volunteers are the boots on the ground in providing community education.  Across Virginia, volunteers have taught hundreds of hours of life saving training for Opioid overdose, mass casualty response and CPR.
You can choose to support daily public health activities, volunteer during emergencies – or both.  Although there are training requirements, there are not service hours requirements.  We understand that your work and personal commitments will determine your availability.  When there is an emergency, we hope you will be ready and able to respond.
This checklist includes recommendations for volunteers to prepare them prior to volunteering for an ongoing public health activity or an emergency response.
MRC orientation has been completed through your unit or online
MRC Unit administrative requirements have been completed
Organize and start a personal and family preparedness planif you do not have one
Training requirements have been met for the MRC Core Competencies identified by the MRC unit
MRC uniform and credentials have been issued (MRC shirt/vest and badge)
Understand your MRC unit alert and activation process
The MRC Volunteer Deployment and Post-Deployment Readiness training provides volunteers with understanding of the types of activities they can expect during and after a deployment. It also provides information on health and safety factors, equipment, supplies, training, administrative and operational activities. MRC Volunteer Deployment Readiness: Deployment and Post-Deployment Course #1086868
This checklist includes recommendations for volunteers for actions they should take immediately prior to and during their support for a public health activity or emergency response.
Personal and family preparedness plansare up to date
Training requirements for the support or response role have been completed
Respond to and follow the unit alert and activation process (never self-deploy)
Follow job action sheets or instructions for the support or response role that you have been assigned
Know your chain of command, who you report to, and who to contact for questions before and during your deployment
Ensure you bring personal equipment or supplies needed for the deployment
Review and understand any required personal protective equipment, supplies or other required equipment issued by your MRC unit for the deployment mission.
Sign-in and sign-out for all activities
This checklist includes recommendations for volunteers for actions they should take after they have completed a public health activity or emergency response.
Ensure you have properly reported your volunteer time
Complete all to provide feedback on your experience
Return any equipment or supplies that you have been issued for the activity
Participate in after action reviews if scheduled
Understand what are available for you or your family members
Thank you for your invaluable service to the MRC and our mission to support the COVID-19 response efforts across Virginia.  Your feedback on this survey will help us improve our processes so that we can better support volunteers for future responses.  Your responses will be confidential and will be used for internal purposes only.