Anyone can volunteer.
Whatever your experience or training, your community needs you. In Virginia there are 24 Medical Reserve Corps (MRC) units and more than 9,900 volunteers.  Because each community has different needs, the MRC units throughout Virginia vary in structure and activities.
Virginia MRC volunteers support their communities in many ways...
Medical Surge:  VA MRC units provide basic and advanced life support tents at large community events such as the Rock-N-Roll Marathon in Virginia Beach, Presidential Inaugurations on the National Mall, Wallops Island Rocket Launches on the Eastern Shore and the Summer Special Olympics in Richmond.
Health Screenings: VA MRC volunteers continue to provide free health screenings at senior living residences, homeless shelters and community events.
Vaccination Clinics:  Yearly, volunteers support school and community based seasonal influenza and TDAP vaccination clinics.  During the H1N1 Pandemic in 2010, nearly 2,000 volunteers assisted VDH in vaccinating the public.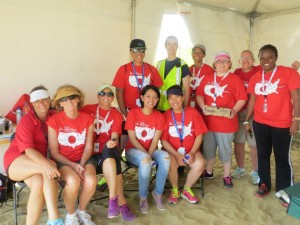 MRC volunteers also provide free rabies vaccinations to family pets during community clinics.
Public Health Outreach and Training:  MRC volunteers are the boots on the ground in providing community education.  Across Virginia, volunteers have taught hundreds of hours of life saving training for Opioid overdose, mass casualty response and CPR.
You can choose to support daily public health activities, volunteer during emergencies – or both.  Although there are training requirements, there are not service hours requirements.  We understand that your work and personal commitments will determine your availability.  When there is an emergency, we hope you will be ready and able to respond.