Background
In 2007, the Joint Commission on Health Care (JCHC) conducted a study to develop strategies to address stroke prevention and care across the Commonwealth. To conduct the study, the JCHC staff convened a cross-sectional expert workgroup that met several times to review stroke systems care in Virginia.  The workgroup made a number of recommendations to improve Virginia's stroke systems, all of which were approved by JCHC. Among those recommendations was a requirement that the Virginia Department of Health (VDH) convene a standing Stroke Systems Task Force, which later evolved into the Virginia Stroke Systems Task Force (VSSTF). VSSTF membership includes neurologists, EMS, stroke center coordinators, pharmacists, and nurses that are dedicated to improving stroke systems of care in Virginia.  The role of VDH is to provide administrative support to the VSSTF.
Mission
"The VSSTF is committed to improving the health and quality of life of all stroke patients/survivors, their families, and communities we serve through quality health care, education and outreach."
Vision
"We aspire to be an influential voice for a collaborative statewide continuum of stroke care."
Purpose
The purpose of the VSSTF is to identify and evaluate strategies for enhancing stroke care in Virginia to improve health outcomes and quality of life. Meeting quarterly, the VSSTF focuses on:
The VSSTF action plan
Outcome analysis of action plan interventions
Professional development
Other stroke issues/concerns
Membership
VSSTF Leadership: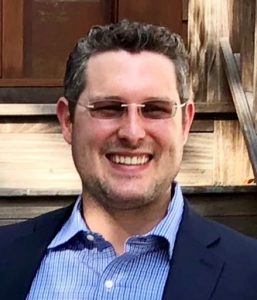 Chair: Chad Aldridge, PT, DPT, MS-CR, NCS
UVA Medical Center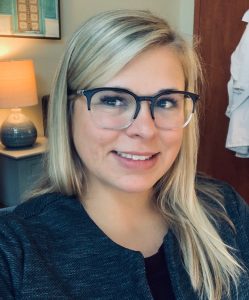 Co-Chair:  Melanie Winningham, MD
Sentara Martha Jefferson Hospital
Other members include: neurologists, neuroradiologists, emergency care physicians, family practice/primary care physicians, physical medicine and rehabilitation physicians, nurses, pharmacologist/pharmacists, primary stroke center hospital administrators, stroke survivor, community educators, stroke center coordinators, and representatives from VDH chronic disease and emergency medical services, American Stroke Association, American Heart Association, Virginia Hospital and Healthcare Association, Medical Society of Virginia, Virginia Association of Health Plans, pharmaceutical, insurance, and medical device industry, and telemedicine.
Member Qualifications and Characteristics
The ideal VSSTF member will:
Be a recognized expert in stroke systems and/or one or more of the components of a stroke system of care
Be in a position to help affect systems change on a statewide or regional scale
Be willing to share ideas in a cooperative forum
Deal with other members fairly, sensitively, and confidentially
Be open to diverse opinions and points of view 
Meeting Schedule
Date
Time
Location
Friday, October 14, 2022
10:00AM - 3:00PM
In-person meeting location is Riverside College of Health Careers
316 Main St, Newport News, VA 23601

Virtual Option Available upon request:

Friday, January 13, 2023
 10:00AM - 3:00PM
TBD
Upcoming Meeting Agenda:
(VSSTF Meeting from 10:00 AM – 3:00 PM)
Meeting Agenda:
10:00 AM – 10:15 AM: VSSTF Business | Chad Aldridge, PT, DPT, MS-CR, NCS, UVA Medical Center, and Melanie Winningham, MD, Sentara Martha Jefferson Hospital
10:15 AM – 11:30 AM: Virginia Stroke Care Quality Improvement Advisory Group and Coverdell Updates - Stroke Registry Data, and Hospital Inventory Survey Results | Patrick Wiggins, MPH, Virginia Department of Health, Kathryn Funk, AGACNP-BC, MSN, SCRN, CNRN, Virginia Department of Health
11:30 AM – 12:30 PM: Networking and Lunch
12:30 PM – 1:00 PM: ANDEXXA: The First and Only FDA-approved Agent for Reversal of FXa Inhibitor Activity in Patients With Life-threatening or Uncontrolled Bleeding | Raj Malhotra, DO, MS, Director of Critical Care at Chippenham Hospital and the Director of Critical Care for the HCA Capital Division
1:00 PM – 1:30 PM: Stroke Post-Discharge Care for Homeless and Underserved Populations | Patricia Cook, MD, Chief Medical Officer, Daily Planet Health Services
1:45 PM – 2:00 PM: Retreat & Refresh Stroke Camp | Stacie Stevens, PhD, FNP, RN, VCU Health
2:00 PM - 3:00 PM: Virginia Stroke Coordinators Consortium Meeting - Key Speaker: Sickle Cell Disease and Stroke | William Owen, MD, Cancer and Blood Disorders Program, Children's Hospital of The King's Daughters
Thank you to Imperative Care and AstraZeneca for sponsoring the meeting and meals!
VSSTF Goals
Emergency Medical Services 
Make recommendations in the context of notification and response of EMS for stroke.
Rehabilitation of Stroke Patients
Promote the effectiveness of rehabilitation and the importance of effective communication among providers, facilities, patients and family members.
Primary Care
Support mechanisms to assist communities and providers in initiating prevention regimens applicable to the population as a whole.
Community Education
Develop and support educational programs that target high-risk populations and their families.