Senior Services | Virginia Beach Maternal Child Health Programs
---
Support the residents of Virginia Beach in their efforts to achieve and maintain optimal levels of health.
Mission Provide in home and community based culturally sensitive, family centered services for prenatal to senior populations.
Services
Long-term Care Pre-Admissions Screening Program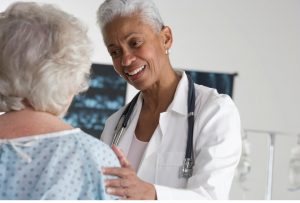 Department of Social Services professionals and Public Health Nurses provide assessments in the home or in a community setting to assist family members that may qualify for Medicaid funded long-term care services. To begin this process, contact the Department of Social Services at 757.385.3550.
 For follow-up information for assessments currently in process, contact the Virginia Beach Department of Public Health Community Team at 757.518.2762.
Senior Services Program
The Senior Services program provides community-based group health education and blood pressure screening services.
For more information, contact the Senior Services Program at 757-518-2762.
Virginia Beach Maternal Child Health Programs
Virginia Beach Department of Public Health provide FREE Maternal and Child Programs in order to foster a safe and nurturing environment for children and their families through home visiting, case management, and resource connection. We serve as a team effort to helping you and your baby have the best start possible! Both programs also offer Spanish speaking home visiting services.
All home visits are offered Monday-Friday between the hours of 8am-5pm.

*As a part of COVID-19 precautions, home visits are being held virtually at this time*
Healthy Families Virginia Beach
Healthy Families Virginia Beach is a voluntary home visiting program that provides a continuum of services according to the needs of the families that we serve. Each family is connected with a home visitor that will work with the family at a scheduled time in order to provide guidance and support to encourage healthy parent-child interaction and home environment. Families are enrolled prenatally or up until 2 weeks after birth, and services can continue up until the child is 5 years of age. The overall goal for Healthy Families is promote positive, nurturing, responsive parenting; improve child health and development; promote school readiness; and prevent child abuse and neglect.
Healthy Families Program Manager:  Amanda Caton   Amanda.caton@vdh.virginia.gov
Baby Care Virginia Beach
Baby Care is a voluntary home visiting program that works to foster safe and healthy pregnancies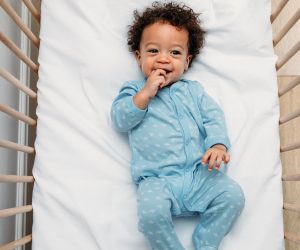 through care coordination and support. Registered nurses provide ongoing case management services and resource connection on a monthly basis in order to ensure you and your family are receiving the assistance that you need.
Eligibility for services include:
Infants up to age 2
Pregnant women, new moms and babies that are Medicaid eligible
The overall goal of the Baby Care program is to improve pregnancy and birth outcomes.
Baby Care Manager: Brandi Mezzapeso (Brandi.Mezzapeso@vdh.virginia.gov)
Telephone Support
For families with limited time or schedule that are not conducive to home visiting hours, Virginia Beach offers Telephone Support. Telephone support is a program where a Public Health Nurse provides telephone consultations, information and referrals to community organizations. This program is available to families during pregnancy and beyond the immediate postpartum period.
Virginia Beach Maternal Child Health Programs are ready for you!
For more information or questions, please contact 757-641-8806
Referrals can be sent via:
To submit a referral via email or fax, please print and complete the form below and submit. The office will reach out within 48-72 hours of receiving the referral. We look forward to speaking with you!