Introduction | What is WIC? | Income Guide | Breastfeeding | eWIC |  Locations | WIC Works!
---
Being pregnant or breastfeeding a baby is a big job.  The Special Supplemental Food Program for Women, Infants, and Children (WIC) can help.  The objective of the WIC Program is to prevent the occurrence of health problems and improve the health status of those served.  The WIC Program can help pregnant, breastfeeding or post-partum women, infants, and children in low income or no income families.  WIC will provide, at no cost, nutritious foods to supplement their diet, information on healthy eating and referrals for health care.
WIC provides benefits for these participants during critical times of growth and development.  WIC teaches them how to choose and prepare nutritious and affordable foods.
An applicant must qualify financially and nutritionally to receive WIC benefits. In order to determine eligibility, the applicant must provide proof of income and have a gross income within the income guidelines set by the USDA.
For more information, please call (757) 518-2789.
What is WIC?
WIC is a special supplemental nutrition program for women, infants, and children sponsored by the United States Department of Agriculture.  WIC helps pregnant women, post-partum and breastfeeding mothers, infants (newborn – 11 months) and young children (less than 5 yrs.) stay healthy and eat right during times of important growth.
Our mission is to work with communities to provide nutrition and health information, resources, and support to encourage choices for healthy living.
What WIC offers:
Personalized nutrition assessments and education
Referrals to medical and social service agencies
Breastfeeding support
Supplemental nutritious food
Eligibility is determined by the following 4 criteria:
1.  Categorical
Pregnant/Postpartum women
Breastfeeding mothers
Infants less than 1 year old
Children less than 5 years old
2.  Residential - proof of residency includes one of the items below, but is not limited to:
Current Virginia driver's license
Current Medicaid card
Business mail with Virginia address - such as a phone or utility bill
Rent of mortgage receipts, etc.
If you are in the military and just moved to Virginia, the following items may also be used as proof of residency:
A letter from the Company Commander on official letterhead
Copy of official Department of Defense orders with Virginia installation assignment; or
Leave & Earning Statement (LES) listing Virginia as the service member's Home of Record
3.  Financial Eligibility
Must fall below 185% of the Federal Proverty Level
Enrollment in TANF, FAMIS, Medicaid, SNAP/Food Stamps, Free/Reduced Prices Lunches automatically qualify with proof of enrollment.
4.  Nutritional - assessments are done to determine a nutrition risk such as:
Medical conditions may include anemia, inadequate weight gain during pregnancy, weight/height over 95 percentile for children or other health complications.
Failure to meet dietary Guidelines.
Income Guidelines 2021_2022 - Lisa Anderson

WIC Breastfeeding Program
Virginia Beach WIC Program actively promotes breastfeeding.
A Breastfeeding Helpline (757-284-9428) is available 24 hours a day.
Please call your local WIC Office with any Breastfeeding concerns or questions.
Breastfeeding Peer Counselors are available at each WIC site to provide support and information to breastfeeding participants.
Breast pumps may be available through WIC.
Breastfeeding Classes are held monthly at each site.
Exclusively Breastfeeding moms on WIC also receive an extra bonus of additional fruits, vegetables, cheese, beans, fish and whole grains on their WIC food benefits.
eWIC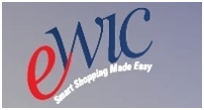 The Virginia WIC Program has gone paper-less!!   
The Virginia WIC Program eWIC card will be replacing with the paper food instruments (vouchers).
Conversion to the new Crossroads system was implemented in Virginia Beach on March 3, 2014.  Clients are being transitioned to the new eWIC EBT cards when they attend their Nutrition Class or Certification appointment.
~The eWIC card is the quick and easy way to purchase WIC foods.~  
The family's WIC food benefits will be automatically credited to the eWIC card account.  The card can be used at stores displaying the  "Virginia eWIC Card Accepted Here" sign.
Using the eWIC EBT card will speed up the process at the register.  It  will eliminate the need for a store manager approval on WIC purchases,  which was required at many grocery stores, when participants cashed their paper food instruments.
For more information about the eWIC EBT cards see the FAQ sheets below.
Locations
For convenience, there are 4 WIC clinics in Virginia Beach.
WIC Program(Corporate Center III) 4452 Corporation Lane, Suite 200 Virginia Beach, VA 23462 757-518-2789
WIC Program (Oceanfront) 1091 Norfolk Ave, Suite 204 Virginia Beach, VA 23451 757-491-5183
WIC Program (NAS Oceana) Building 531, NAS Oceana Virginia Beach, VA 23460 757-491-5928
WIC Program (Indian River) 900 Commonwealth Place Virginia Beach, VA 23464 757-424-9970
WIC Works! (Thank you to Henrico County Government)
---