Get the Latest Guidance
K-12 Education
VDH is committed to the health and safety of students, teachers, and staff in K-12 schools. This page contains guidance on COVID-19 as well as other resources for school officials, parents and guardians, and the entire school community.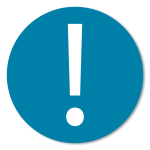 Guidance for COVID-19 in K-12 Schools
VDH in collaboration with the Virginia Department of Education has prepared helpful resources to keep children healthy this school year, including information on COVID-19, immunizations, child well visits, routine oral health, and mental health resources.
We have also shared a number of resources from the American Academy of Pediatrics (AAP), including their website for parents, healthychildren.org [Español ].
Questions about sending your child to school safely?
External link will open in new window.  Click link to exit Virginia Department of Health Website.