For Men and Women | Especially for Women | For Infants and Children | Environmental Health | Other Services
For Men and Women
Family Planning – Physical exam, pre -conceptual exam, condoms, birth control information, methods and counseling. All services are strictly confidential.
Special Immunizations – Influenza and pneumonia vaccines. Immunization information and vaccines for foreign travel.
HIV/AIDS – confidential testing and counseling. Medication assistance available.
Sexually Transmitted Disease Testing & Treatment – Testing and treatment done for anyone, strictly confidential.
TB – Tuberculin skin test, free to those that have been in contact with an infected person with TB, charge to general public. Medication assistance available.
Screenings – Preadmission screenings for personal care services or nursing home admissions.
International Travel Consultation– Consult on needed vaccinations and/or additional recommendations for international travel.  Click Here to download the International Travel Consultation form.
---
---
Especially for Women
Every Woman's Life (EWL) – breast screening for women over 50 years old and cervical cancer screening services for women over 40 years old.  Priority given to low -income, uninsured, and underinsured.
Wise Women – A chronic disease prevention program for EWL eligible women.
Pregnancy Testing – Pregnancy tests are available upon request.
Women, Infants and Children (WIC) – Nutritional education and counseling, special food vouchers for low income at -risk mothers who are pregnant or are breastfeeding.
Breastfeeding Peer Counselor – all pregnant women who received WIC will be offered a breastfeeding nutrition education class and will meet with the breastfeeding peer counselor to answer questions concerning feeding options before delivery.  The breastfeeding peer counselor also follows breastfeeding women during the time that they are breastfeeding.
---
---
For Infants and Children
Immunizations – State required immunizations for children are available for free.
Well Child Clinic – Physical and developmental assessment important for infants and children at regular intervals.  Health education provided to parents.
School Health – School entrance and special school examinations.  Pubic health nurses serve as consultants to school nurses and are available for health education.
Women, Infants and Children (WIC) – Nutritional education and counseling, special food  vouchers for low income, at -risk children 5 years of age and under.
Family Access Medical Insurance Security Plan (FAMIS) – Coordinator available to assist families completing applications to provide health insurance for their children.
Baby Care – Special assistance to access community services for Medicaid eligible infants 2 years and under that are at -risk for poor health.
Dental Services – Fluoride varnish to prevent and reduce tooth decay is available to children from 6 months to 3 years of age.
Care Connection for Children – Specialty clinics available upon referral for children needing evaluation and follow -up in orthopedics, hearing impairment, eye imbalance, neurology, cardiology, diabetes, urology, pediatric surgery, hemophilia, and cystic fibrosis.
Car Seat Program – Free car seats available to families who qualify.  Parents attend a short instructional session to learn the correct placement and use of the car seat or booster seat.
Family Access to Medical Insurance Security (FAMIS) – FAMIS is Virginia's health insurance program for children. It makes health care affordable for children of eligible families. FAMIS covers all the medical care growing children need to avoid getting sick, plus the medical care that will help them get better if they do get sick or get hurt.
---
---
Environmental Health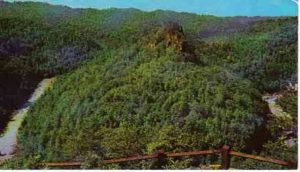 Onsite Sewage, Private Well Permits and Discharging Sewage Treatment Plants for Single Family Homes – The mission of Division of Onsite Sewage of Water Services is to protect public health and ground water quality. This is best achieved by implementing an onsite wastewater and private well programs based on sound scientific, engineering, and public health principles. For information on Septic Systems, Private Wells, and Alternative Discharging Sewage Treatment Plants, Applications, Regulations and Forms click Onsite Programs.
Restaurant Permits and Inspections – Food safety is achieved through routine food inspections of permitted establishments as required by state law. For information on Food Safety, Food Recalls, Regulations, Applications, etc click Food Safety.
To view your favorite restaurant's latest inspection report, click Restaurant Inspections.
Temporary Food Establishments – Environmental Health Staff regulate and inspect food vendors at temporary events such as fairs, festivals, etc. For information regarding Temporary Food Establishments click Temporary Food or call your local Health Department for applications and requirements.
Virginia Restaurants and Smoking – A new law took effect Dec. 1, 2009, to eliminate smoking in Virginia restaurants and protect restaurant workers and patrons from secondhand smoke. For information on the new law and to learn more about second -hand smoke and its adverse effects click "Breathe Easy" Virginia.
Public Drinking Water Information – The Virginia Department of Health is committed to protecting public health by ensuring that all people in Virginia have access to an adequate supply of affordable, safe drinking water that meets federal and state drinking water standard. The Office of Drinking Water provides Technical Information to all facets of the drinking water community. For information regarding public drinking water information click Public Drinking Water.
Environmental Epidemiology – Our mission is to prevent and control human diseases and conditions due to exposure to chemical and biological agents in the environment and transmission from animals to humans.  We accomplish this through developing and maintaining surveillance programs for environmental factors such as Rabies Control; Vector Bourne Disease (i.e. Lyme, West Nile, La Cross, etc); Toxic Substance Surveillance; Fish Consumption Advisories; Mold; and others.
Hotel, Campgrounds, Summer Camps, Swimming Pools and Migrant Labor Camps– Environmental Health Staff permit and inspect these establishments to assure public health protection. For information on these establishments click Tourist Establishments.
Childhood Lead Poisoning Prevention – The goal of the program is to eradicate lead poisoning among children under age six in Virginia. For information on Lead in Toys, Public Education, Technical, Medical and Environmental Assessments please click "Lead Safe".
---
---
Other Services
Communicable Diseases – Prevention, investigation, and control of communicable diseases.  For more information on communicable disease surveillance and prevention, please visit the Office of Epidemiology website.
Emergency Preparedness & Response Program – Enhances readiness to respond to bioterrorism, disease outbreaks, and other emergencies.
Vital Statistics – Certified copies of death certificates issued locally upon appropriate request.  Information on state and county births, pregnancies, reportable diseases, and deaths.
*Call your local health department for full information about the services, clinic hours and costs.
---
---