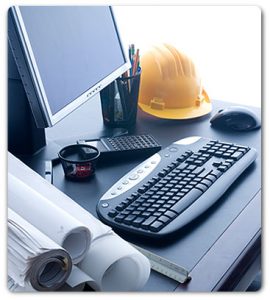 Waterworks Regulations, Part III. Manual of Practice for Waterworks Design is the 1st reference for waterworks design.
Other resources that may be helpful are:
ODW Working Memos are posted on the Virginia Regulatory Town Hall website. Working Memos include policy and procedures for design and construction. The Working Memo naming nomenclature on Town Hall is "WTR-***(W)", where *** is the 3-digit Working Memo number.
Design Summary & Review Sheets
The Office of Drinking Water has prepared the following documents to facilitate the review of your project documents & issuance of a Construction Permit:
Waterline Projects

Both the Hydraulic Modeling Analysis Certification and Hydraulic Model Data Summary forms must be submitted with every hydraulic model report.  The Certification must be signed, dated, and stamped by a registered professional engineer, licensed to practice in the State of Virginia.

Storage Tanks
NSF/ANSI certification requirements. All water treatment or distribution equipment or components installed in a waterworks must be certified under NSF/ANSI Standard 61: Drinking Water System Components
Analytical Monitoring Equipment
ODW does NOT maintain a list of "approved" equipment for waterworks. All analytical equipment used for compliance monitoring and reporting must employ one of the EPA-approved methods for drinking water given in 40 CFR Part 141 and Part 143.  Specifically,
40 CFR Part 141- NATIONAL PRIMARY DRINKING WATER REGULATIONS
Subpart C – Monitoring and Analytical Requirements, including
Appendix A to Subpart C – Alternative Testing Methods Approved for Analyses Under the Safe Drinking Water Act
Subpart H – Filtration and Disinfection, §141.74 Analytical and Monitoring Requirements
Refer to e-CFR Part 141 for more information
40 CFR Part 143 – NATIONAL SECONDARY DRINKING WATER REGULATIONS
Refer to e-CFR Part 143 for more information
Prior to installation or use of new analytical equipment (either for new construction or replacement of existing equipment), please contact the ODW Field Office for review of equipment applicability and approval for use.