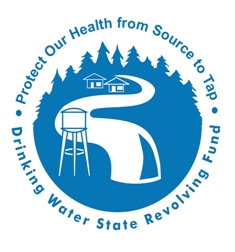 The 1996 Safe Drinking Water Act (SDWA) Amendments established the Drinking Water State Revolving Loan Fund (DWSRF) program. The DWSRF program is a financial assistance program designed to help water systems and states achieve the health protection objectives of the SDWA.
The Virginia DWSRF program was established in 1996. The first projects in the program were Fiscal Year 1997 projects. The goal of Virginia's DWSRF program is to provide a comprehensive and integrated technical and financial assistance program to waterworks through a balanced approach of using set-asides and construction project funds.
The Virginia DWSRF program is comprised of two programs. Click on the links below to learn more about each program:
Construction/Project Fund Uses

Correcting public health issues and ensuring compliance with the SDWA and the Virginia Waterworks Regulations
Replacing aging infrastructure and critical assets
Providing below market rate loans to public waterworks for both new construction and replacement projects

Set-Aside Funds (Non-Construction) Uses

Enhancing the long term capacity to produce safe drinking water
Providing program administration, courses, scholarships, planning and design funds, direct technical assistance
To learn more about the roles of FCAP and Cap Dev in the Virginia DWSRF, please view the DWSRF brochure here.