For training opportunities, please visit our training calendar at https://www.vdh.virginia.gov/injury-and-violence-prevention/calendar/
Online healthcare provider education
Healthcare providers are in a unique position to influence communities and educate patients on ways to prevent injury and violence prevention. The Virginia Department of Health Injury and Violence Prevention program works to educate and equip healthcare providers with the skills needed to address injury and violence.  A variety of online trainings are available, many with continuing education options.
Click here to access online healthcare and injury prevention provider education
For additional questions, please contact ivp@vdh.virginia.gov
Project Patience: An Injury and Violence Prevention Education Toolkit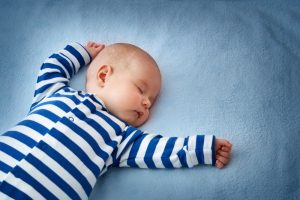 In 2018, the Virginia Department of Health Injury and Violence Prevention Program developed Project Patience, an injury and violence prevention education toolkit and technical assistance initiative. The initiative is designed to equip those maternity setting and community based program professionals that teach injury and violence prevention to newborn and child caregivers and families with the knowledge and resources to help families reduce childhood related injuries.
Partners will work with the Virginia Department of Health to craft an individual work-plan to facilitate and teach selected modules and to develop program sustainability plans for ongoing dissemination of class content.
Visit the Project Patience toolkit resource page here
The toolkit encompasses:
–Virginia Department of Health (Central Office) Technical Assistance
–Curriculum Didactics:
Child Passenger Safety
Poisoning Prevention
Fire Safety
Drowning Prevention
Safe Sleep Practices
Abusive head Trauma Prevention
Injuries from Child Products Prevention
Traumatic brain Injury Prevention
Trainer Notes
Activities and Simulation Exercises
Materials to use during training
Evaluation support
Handouts and Resources for families
As our statewide response to COVID-19 continues to evolve, it is important for our division to be responsive to the virtual training needs of our stakeholders across the Commonwealth. Due to the demands on health systems, families, and community programs during our statewide response, we are transitioning from in person instruction to virtual for hospitals and are working to create a repository of references that will helpful in educating families.
For more information about the initiative and technical assistance opportunities, please contact:
For more information regarding hospital programs, please contact:
Jean Hoyt, CMA
VDH Injury and Violence Prevention Program Health Systems Coordinator
For more information regarding community programs, please contact:
Paul D. Ronca, Sr
Injury and Violence Community Program Systems Coordinator
(804) 864-6000