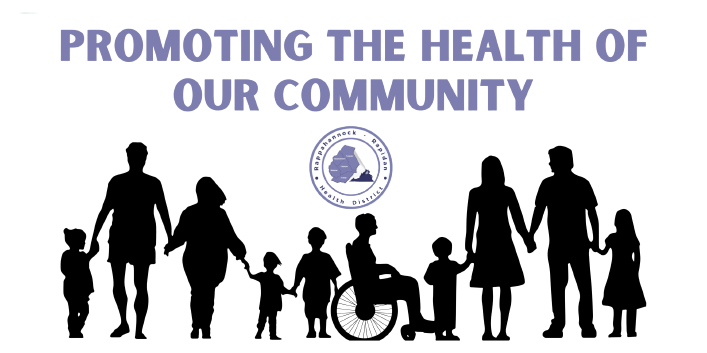 Health Education
Rappahannock-Rapidan Community Health Workers (CHWs) were hired to help our residents receive the services they need. Some CHWs were placed within partnering community agencies. CHWs assist residents with many things that affect their health and they provide educational materials and deliver presentations at health fairs, community locations, and organizations that request specific topics.
REVIVE! Trainings and Narcan
Rappahannock Rapidan Health District offers Narcan training and distribution to community members and organizations. Training includes how to recognize signs of an opioid overdose and administer the opioid overdose reversal drug Narcan.
Training is available at health fairs and community events. To schedule a session for your organization, or to learn more, please email AskRRHD@vdh.virginia.gov
To learn more about the REVIVE! program, please visit: https://dbhds.virginia.gov/behavioral-health/substance-abuse-services/revive/
Community health is the mutual well-being of community members. RRHD uses metrics to understand the health of our community. The data help us to plan, manage, and define areas to take action to improve health.
RAPPAHANNOCK RAPIDAN WELLBEING
Community Health Assessment
This report presents the results of a Community Health Needs Assessment for the five-county region encompassed by Planning District 9, which includes the counties of Culpeper, Fauquier, Madison, Orange, and Rappahannock. This report provides insight about about community health needs and opportunities for community health improvement.
County Health Rankings
Many factors influence how well and how long we live, from our access to affordable housing or well-paying jobs to opportunities for a good education for our kids. The County Health Rankings model show us how these factors work together and illustrates where we can take action to improve health and eliminate unjust barriers to opportunity.
Virginia Plan for Wellbeing
Health begins where Virginians live, work, and play. Virginia's Plan for Well-Being lays out the foundation for giving everyone a change to live a healthy life. The plan highlights specific goals and strategies on which communities can focus so the state can make measurable health improvement by 2020. Every Virginian deserves the opportunity to be healthy, and you too, can help make that possible. Join us in this effort to assure well-being for all Virginians.