Our Vision and Mission
Vision:  A community that lives well, plays well and stays well.  Mission:  Promoting health, preventing disease, and protecting the environment so that all in Virginia Beach are empowered to achieve optimal health and well-being.
~   Life starts all over again when it gets crisp in the fall.    ~    F. Scott Fitzgerald
COVID-19 Information Center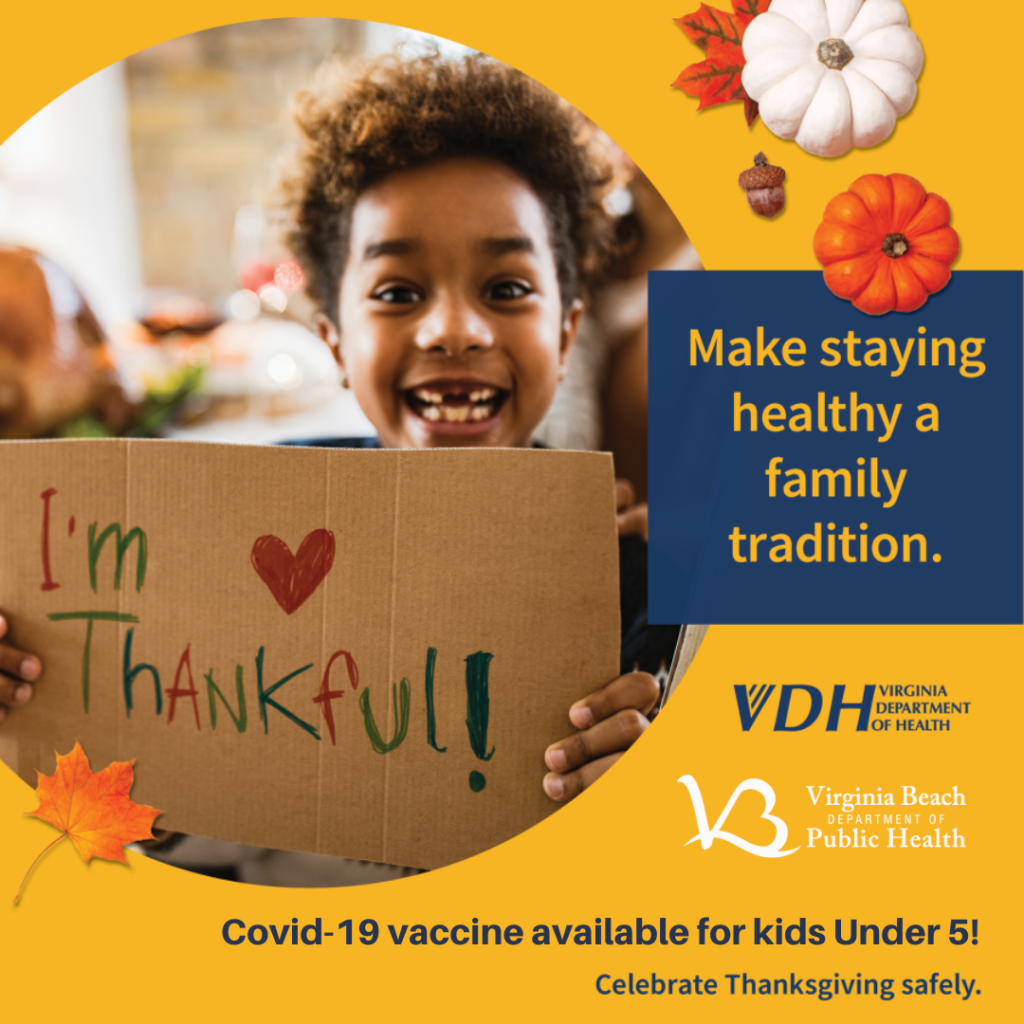 Appointments for age 5 and under are still available.
Upcoming dates:
November 22nd
November 29th
Visit the scheduling system, here, and look for the Virginia Beach Health Department location to book your appointment.
Download the free COVIDWISE app today and help Virginia STOP COVID-19.
COVIDWISE does not collect, use, or store any personally identifiable information or location data. Learn more about the app or click the links below to download.

Other Resources Available to You
Click the links below