Frequently Asked Questions
What should I do if I have a formula issue or change?
Contact your local WIC office, they will assist you with this issue.
What if I move?
Let your local WIC office know so a verification of certification can be issued if you are moving out of state. If you are moving in state, information will be provided for the nearest WIC office in your new location.
What milk can I buy at the store?
This information is in the approved food list you receive at your local WIC office. If the milk brand is not labeled in the store, ask customer service at the store which brand is WIC approved.
Using your eWic Card
If your food prescription is incorrect contact the WIC help desk at 1-888-942-3663 before use.
If a food item on the current WIC approved food list did not scan at the store, call the Tell WIC Line at 877-835-5942 with this information.
Lost or stolen eWIC card? Call 877-677-5963.
What to Expect at Your Appointment:
Certification Appointment
Nutrition Education Appointment
What to bring
∙ eWIC Card for returning clients

∙ Proof of Income

∙ Proof of where you live

∙ Person applying for WIC

∙ Child's immunization record

∙ eWIC Card

∙ Healthbites certificate if completed through online program Healthbites

Who can come
Parent, Guardian, Caretaker
Parent, Guardian, Caretaker, or Proxy
What to expect
∙ 30 mins-1 hour in length

∙ If first appointment: will receive eWIC card, how to PIN and use your eWIC card

∙ Finger stick for bloodwork depending on age and WIC category

∙ Height and weight check

∙ Nutrition education

∙ A review of your Food Prescription

∙ 30 minutes

∙ Discuss your nutritional needs through a one-on-one appointment or group nutrition class

∙ A review of your Food Prescription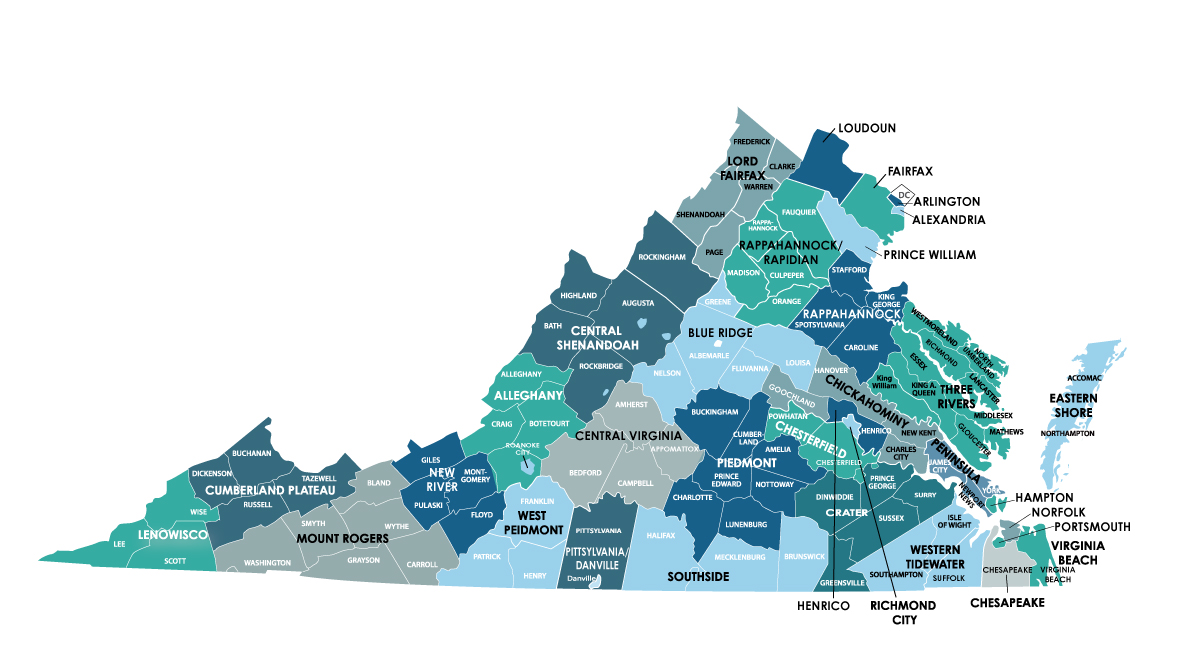 Words to Know
| | |
| --- | --- |
| Benefit Balance: | the total balance of items available for purchase on your Virginia eWIC card |
| CVB (Cash Value Benefit): | used for the purchase of fresh, frozen, and canned fruits and vegetables |
| eWIC Card: | a tool that works like a debit card to make eWIC benefits available for purchase |
| Food Prescription: | a specific package of supplemental foods issued by a nutritionist based on individual dietary needs |
| Legumes: | Any type of mature dry beans, peas, or lentils in dry-packaged or canned forms; refer to the WIC Approved Food List for eligible varieties. |
| PIN (Personal Identification Number): | a 4-digit secret code that allows only you to use your Virginia eWIC Card |
| UPC (Universal Product Code): | the 12-digit product number located below the barcode on product packaging |
| WIC Authorized Retailer: | a store that can accept a Virginia eWIC card; look for the "eWIC Cards Accepted Here" window decal when you enter stores |
| WIC Eligible Brand: | a brand that has been approved by the Virginia WIC Program; look for WIC shelf labels to identify WIC eligible brands |
| WIC Eligible Foods: | foods that are provided to supplement participants' diets with specific nutrients |