Child Safety Car Seat Program | Blue Ridge Safe Sleep Crib Program | Improving Pregnancy Outcome (IPO) Workgroup
---
Child Safety Car Seat Program
What
Free car seats available to families who qualify. To receive a car seat, applicants attend a short class to learn the correct placement and use of the car seat.
For Whom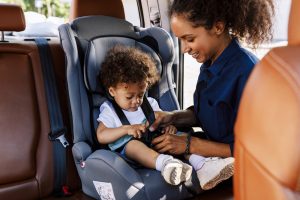 To apply, applicants must be:
Eligible for Medicaid ,WIC, FAMIS or qualify by income

Resident of Charlottesville, Albemarle, Fluvanna, Greene, Louisa, or Nelson

Legal residents of Virginia

If pregnant, in the last three months of pregnancy 

Parent, legal guardian or foster parent 
Complete the application below and return to your local health department.
Application in English | Application in Spanish
Fees
None
Call
Charlottesville/Albemarle
Fluvanna
Greene
Louisa
Nelson
Links
For more information about child passenger safety, Virginia laws and other resources:
https://www.vdh.virginia.gov/child-passenger-safety/
Short videos from Children's Hospital  of Philadelphia review seat installation tips and safety for rear facing, forward facing and booster car seats.
English: Car Seat and Child Passenger Safety Videos | Children's Hospital of Philadelphia
Spanish: https://www.chop.edu/video/car-seat-and-child-passenger-safety-videos-spanish
Safe Kid's Ultimate Car Seat Guide – In English and Spanish
Use your child's date of birth or due date and weight to learn about choosing and installing the right type of  car seat.
https://ucsg.safekids.org/
For detailed information about car seat safety, recalls and age related information:
National Highway Traffic Safety Administration
Car Seat Safety Tips | Safe Kids Worldwide
---
Blue Ridge Safe Sleep Crib Program
What
The Blue Ridge Safe Sleep Program is a community effort to educate parents and caregivers on the importance of safe sleep in the prevention of SIDS and SUID. A limited number of cribs are available by agency referral to households meeting income guidelines.
Cribettes are for babies under 1 year and weighing 30 pounds or less. The cribette has a bassinet attachment for babies under 15 pounds.
Eligibility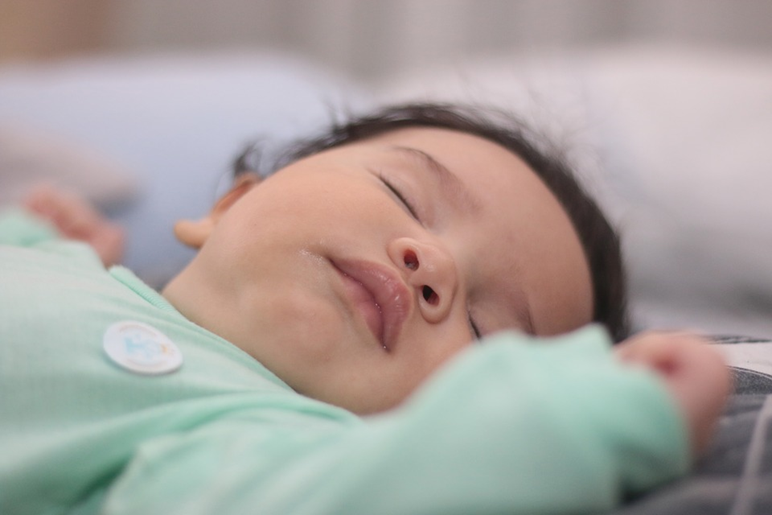 Be a parent, legal guardian, or foster parent of a child under the age of 1 year 

A resident of Charlottesville/Albemarle, Louisa, Greene, Nelson, or Fluvanna

Financially eligible or participating in Medicaid, WIC, SNAP, SSI or TANF 

Apply through a referring agency or through your local health department

Available for review of safe sleep guidelines and crib safety education session
Fees
None
Upcoming Crib Distribution Programs
Click on the hyperlinks below to view their schedules.
Charlottesville/Albemarle
Fluvanna County
Louisa County
Nelson County

Call
434-972-6241
Safe Sleep Links 
For parents:  The Safe Sleep Academy from Cribs for Kids has short videos on a range of sleep topics, including baby safety and what to expect from your baby's ages and stages.
https://www.safesleepacademy.org/
For parents and providers:  Learn more about SIDS/SUID, access free patient education materials in a variety of languages and formats.
https://safetosleep.nichd.nih.gov/
Safe Sleep Virginia
For information on recalls of cribs,  baby seats and other infant care items:
U.S. Consumer Product Safety Commission
---
Improving Pregnancy Outcome (IPO) Workgroup
Community coalition coordinating efforts to reduce infant mortality/morbidity and associated racial disparities in the greater-Charlottesville area.
Past community collaborative projects include:
Baby Basics Community Education through a March of Dimes Grant
Creation of a Perinatal Resource Guide
Postpartum Depression and Anxiety training sessions for area perinatal professionals
Meetings are held quarterly via Zoom.
For more information or to join us contact Diane Sampson (diane.sampson@vdh.virginia.gov) or call 434-972-6241.
Links:
https://www.vdh.virginia.gov/vdhlivewell/maternal-and-child-health-services-title-v-block-grant/
Listening to the Living project team is charged with developing local action plans to address racial disparity in maternal health and birth outcomes.
https://www.listeningtotheliving.org/